Marco Silva ended a whirlwind first week as Hull City manager with his maiden Premier League victory, hoisting the Tigers off the foot of the table in the process. The Portugese manager was full of praise for both the team and their supporters after coming from behind against Bournemouth.
"Big spirit and attitude"
Silva was impressed by the "big spirit and big attitude" shown by his side, adding that "it was important that we changed the score after going 1-0 down after only three minutes. What I saw after that made me happy".
The new boss suggested his team are capable of avoiding relegation and he feels such a thought process is starting to transfer across to the players. Silva explained "I believe in the team and I believe in our quality, but I think the players believe more as well".
However, Silva is aware that Hull "still need to improve a lot", including the size of the squad with numerous injuries taking their toll. He added "we haven't had a lot of time for preparation, but I saw many things that were different in our team during this 90 minutes. We have a lot of work to do in the coming weeks and we also have to find solutions for our squad".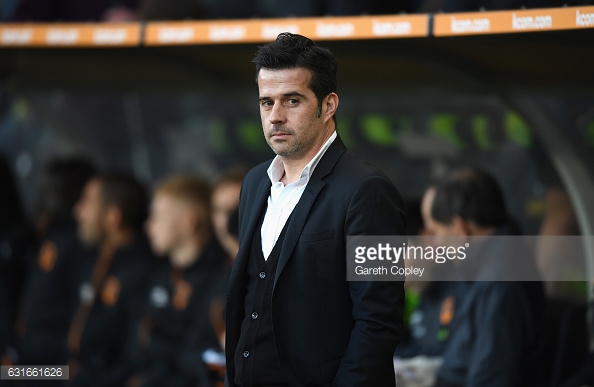 "The fans gave us fantastic support"
Silva reserved further praise for the supporters, with over 17,000 taking their seats at the KCOM, two and a half times as many than their previous home fixture. He explained "this was a good day for the team and a good day for the fans. The fans gave us fantastic support and made a great atmosphere in the stadium and this is very important".
The Hull manager concluded "it was important for Hernandez as a striker to score goals. In two home games he has scored three goals and this is important for the team also. His second goal was a very good goal".