The continued talks of Antoine Griezmann to Manchester United continue to heat up. The Telegraph have reported that the French striker could see his way to Old Trafford this summer due to pay back loans that are being taken out to pay for their new stadium. It was also reported by the Telegraph that the club will not stand in the way of seeing their star player go.
Stadium loans could be killer for Atletico
Los Rojiblancos are moving into their brand new Wanda Metropolitano Stadium after 50 years at the Vicente Calderon. Their new stadium will seat 67,000 people, and the cost of the stadium is approximately 200 million Euros. Griezmann has a release clause of 100 million Euros so his sale will ease some of the burdens of the loans that they took out.
Won't be stopped
Atletico manager Diego Simeone made it clear that he won't stop his star player from leaving the club. The Argentine was adamant that he would not do anything to stop Griezmann from making the move. Simeone said that he won't tie anyone down and works for the betterment of the club. He added that it is normal that top clubs are going after him, and that it is no surprise to him that clubs who are able to afford him are going after him.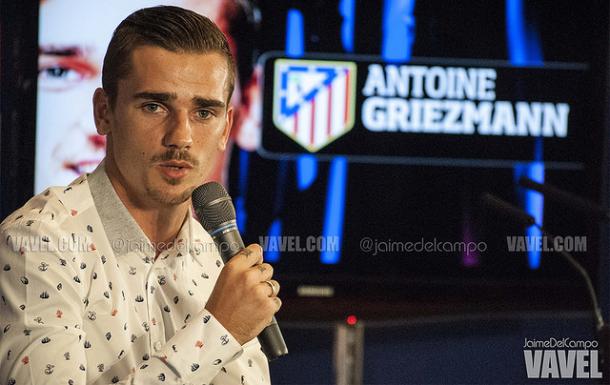 Another striker gone?
If Griezmann does leave in the summer, it will add to the list of Atletico Madrid strikers who have left on a big-money move. Fernando Torres was the first of the group to leave, departing for Liverpool in 2011. He was then followed to England by Sergio Aguero who plays for Manchester City. Diego Forlan also left in 2011, but he made his move to Italy to Inter Milan.
Radamel Falcao moved in 2013 to AS Monaco. Diego Costa joined Torres and Aguero with moves to England, joining Chelsea while David Villa, who also left in 2014, went to Barcelona. Mario Mandzukic was the last of the strikers to leave, leaving for Italian giants Juventus.