Jose Fonte is to move to the capital and sign for West Ham. Talks have been ongoing for the Saints captain since the start of last week and the fee is around £8m.
Fonte has been at the club since 2010 and has been through the crazy journey with the club, but has expressed his desire to leave since winning Euro 2016 with Portugal in the summer.
Goodbye my friend
Saints boss Claude Puel confirmed on Friday that Fonte's departure looked imminent, and London was most likely the destination.
"Jose has different possibilities," said the Saints boss. "He has the solution and the opportunity to see this, and we will see what the situation is in a few days.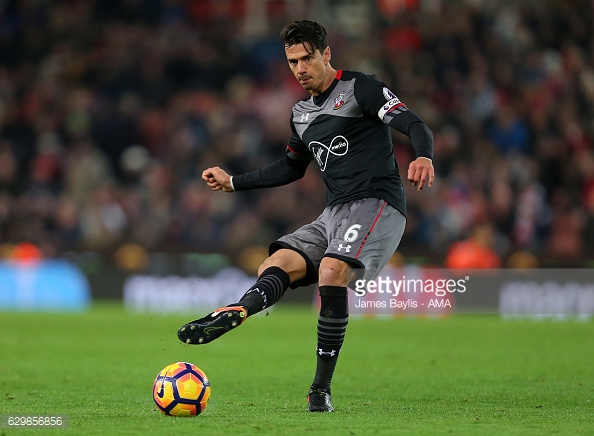 "He was in training this morning with the players and he works normally with good spirit, and like a professional."
Saints have lost their last four league games and Puel admits he wanted this saga over as the captain's future had been a massive distraction to the squad.
"This situation with Jose is difficult for the squad," Puel said. "It's difficult for him also."
Saga complete
It hasn't just been this January window that his future has been uncertain, it has been a ongoing saga since start of the season.
It's been a difficult situation for the player because he's always in discussions with the club, "about contracts, or no contracts" said Puel.
Fonte hasn't featured since the transfer window has opened and it was a tactical decision by Puel: "to study different possibilities, and to protect the team from all this speculation about Jose."