It has been a notable few weeks for Reading FC in the FA WSL as they continued their preparation for the upcoming season by adding more depth to their squad. As of today, the club has not only extended some contracts but have also brought in a new player with international experience as well.
Kiwi Green joins Reading
On Tuesday morning, Reading announced that they had signed New Zealand international Anna Green. The 26 year old fullback joins Reading until June 2018 and seemed excited to be linking up with the team. While talking to the club's official website, Green noted that she had heard "only good things about the professional environment" that Reading provided and that she had been impressed by the club's ability to stay in the first division after being promoted the season beforehand. Reading manager Kelly Chambers was interviewed about her new signing as well and felt that Green has "great attributes" that give the team a "different dimension on the pitch."
Green has represented her country over 60 times and has scored seven goals along the way. In that period, she has featured in three Olympic squads, two senior World Cups and two U20 World Cups.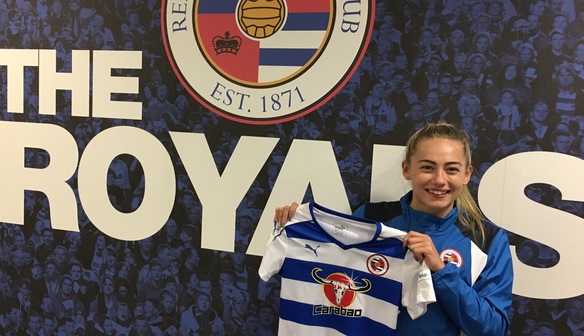 Three players extend their stay at Reading
Green's arrival was not the only thing that Reading had to announce. The club also announced that Becky Jane had extended her contract for another 18 months, that midfielder Charlie Estcourt had signed her first professional contract and that Melissa Fletcher had signed a full time contract that will see her remain at Reading until June 2018.
Each player was interviewed on the club's website and all seemed delighted to continue on with the team. Jane exclaimed that she was "proud of how far the club has come in such a short space of time" after being at the club for over five years so remaining at Reading was an easy choice it seems.
Estcourt stated that she was happy to sign her first pro contract as she felt that Reading was a "very ambitious club" and that she wanted to help them "achieve their targets". Lastly, long-time veteran Fletcher talked about how she had been at the club since she was eight years old and how she has "seen it develop into the club it is today."
The forward also stated her happiness at her contract extension and that she was looking forward to the "challenges that the new season will bring."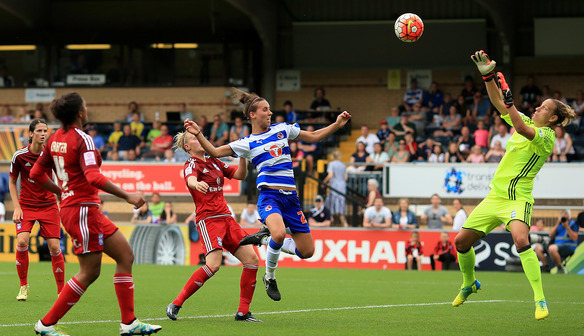 Chambers was on hand again to comment on all three signings as she was interviewed by the club's official website. On Jane, Chambers stated that she was happy that the fullback had decided to remain at Reading as she was a "key player for us and always performed consistently well."
Chambers also noted that Jane had continued to grow in her role as a fullback and that the club was ready to continue "supporting her development and pushing her to fulfill her potential." On Estcourt, Chambers stated that she was a "very promising player" who has "great ability" and that her loan spell in the previous season aided her development, which was why she had been added to the senior team now.
The boss also spared a few comments for Fletcher, who is one of Reading's longest serving players. The manager knows that the forward has an "eye for goal" and that being able to give Fletcher a full time contract and making her dreams a reality, shows how far the club as a whole has progressed.