With Burnley pulling away from the fear of relegation and reaching the last sixteen of the FA Cup, where they will host non-league Lincoln City, manager Sean Dyche has enjoyed a fruitful season so far and puts it down to a more "assured" look about his side.
"We know we still have to work for everything"
Burnley dropped straight back down to the Championship two seasons ago but look as if they will be extending their stay in the Premier League at the end of this campaign. Dyche believes this is because "there is more of an assured look about the players, as if it's okay, we understand the Premier League, probably better this time than two years go".
Although the Clarets are looking more confident in possession, Dyche continues to empower his troops with an ethic of hard graft and commitment. He added "I think there is a nice humble edge to us and we know we still have to work for everything".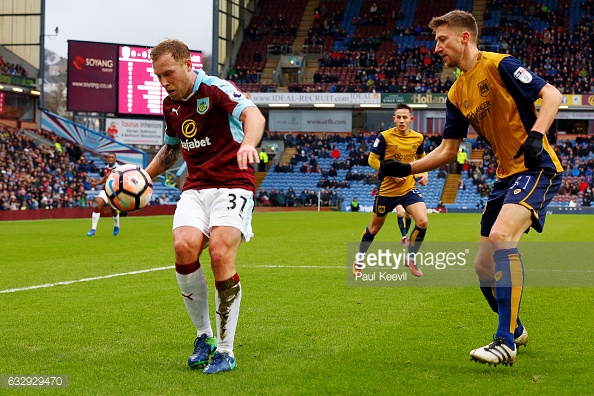 "They have a bit more freedom in how they play"
Dyche has been impressed with how his side have adapted to the top flight, particularly after a nervy start to the season where they lost 3-0 to Tuesday's opponents, Champions Leicester City. "Even from the beginning of the season there was still a little edge to the team where they are looking and wondering are we right in here, can we win games in the Premier League".
The Clarets have improved since then, particularly at home, and Dyche suggests "when you get results it increases the belief in the group". The Burnley manager believes the end outcome has been a more positive brand of football. The former central defender added "they have a bit more freedom in how they play and I have recognised that. I think that's important".
Dyche also hinted at possible new signings before the transfer window closes this week. "We are in the market and we are looking at players we think can benefit the club, not just me and the team immediately, but the club".