Manchester United midfielder Juan Mata is looking forward to returning to Wembley when the club take on Southampton in the EFL Cup final in February, while he hopes the FA Cup will bring another trip to the 90,000 seater stadium.
The Reds advanced to the final of the EFL Cup on Thursday after winning 3-2 on aggregate against Hull City, and the Reds followed that up with a 4-0 victory over Wigan Athletic in the FA Cup fourth round at Old Trafford yesterday.
The Spaniard was an unused substitute against the Tigers but he played the full 90 minutes in the FA Cup win.
Return to Wembley
Mata said, in his weekly blog, "the week with both Cups is over and it's been very positive for us. We started with a defeat than ended our streak of undefeated games, although we were able to eliminate Hull and make it to the EFL Cup final."
He added: "The game was really tough. They played in front of their fans and showed their desire to be in the final, scoring first and putting a lot of pressure on us, but thanks to Paul's goal we sealed the passport to Wembley's final, and the team is very much looking forward to it."
The 28-year-old has won various honours during his time in England with Chelsea and United, but the EFL Cup is the one that has evaded him so far.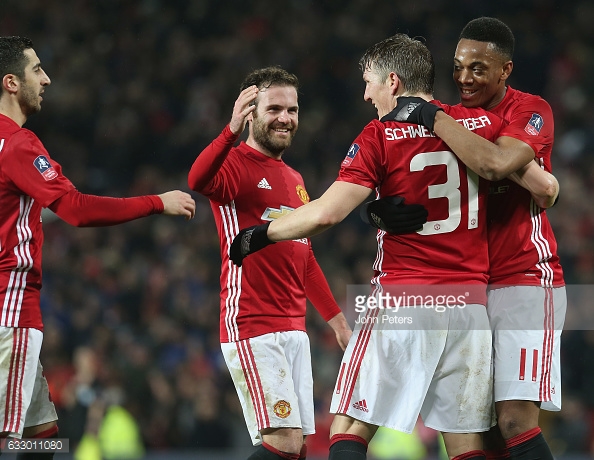 The missing trophy
He spoke of his motivation to win this competition in his blog, "I've never been able to win this competition in my previous years in England, so I can't be more motivated. I've been hoping to play this final for a very long time! It's just great having the chance to win the second title of the season."
Speaking about the Wigan clash, Mata admitted, "The game was more complicated than the 4-0 scoreline might say" with the Latics stubborn defence relatively untested until Marouane Fellaini broke the deadlock just before half-time.
He continued to say, "They made things very difficult for us in the first half, playing with a compact defence and showing good skills with the ball possession
United netted three second-half goals courtesy of Chris Smalling, Henrikh Mkhitaryan and Bastian Schweinsteiger to secure their passage to the fifth round, and Mata was pleased to see Red's youngsters Joel Pereira and Axel Tuanzebe make their debuts.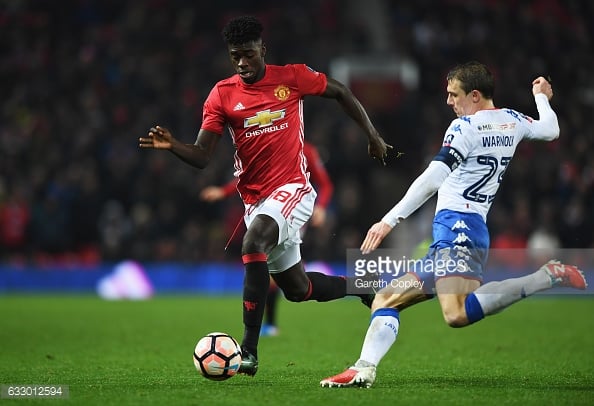 Old Trafford debutants
He said, "In the second-half, we were more accurate and we could win the game in a competition that I do love, as you know. I'm sure this will be an unforgettable day for Joel 'The Cat' Pereira and for Axel. I hope it's going to be the first of many special days for both of them in our club.
Mata pointed to another busy week for United as they return to playing in the Premier League, while he thanked the club's supporters for their kind messages following his three-year anniversary as a Red.
He said: "In three days we have another fixture, this time against Hull in the Premier League. And later on, we will go to Leicester. Let's hope to have another positive week.
"Thank you for your affectionate messages the day of my third anniversary as a United player! I hope you have a nice week."