Hull City manager Marco Silva was another name in a long list of footballing folk left somewhat surprised by an indifferent performance by Leicester City against Liverpool on Monday night.
After several months of sub-standard football, the Champions responded to the sacking of manager Claudio Ranieri with their best performance of the season. Though Silva suggests this "doesn't change anything" in the way he will prepare his Hull side for the visit to the King Power stadium.
"We prepare the team to win"
Silva believes that the Leicester players are unable to prove they are on an upward journey until they reproduce such performances on regular occurrences. He explained "they won an important game for them, but only one game. I don't think there was anything different tactically because the coach only had two days, but there was big motivation in the game for them".
The Portuguese boss believes that suggestions depicting a handful of Leicester players contributing to the downfall of Ranieri was the reason they turned in such a positive display. He added "the players heard not good things about the change of coach and they tried to prove that these things were not true".
Silva explained that such a performance has not changed the way his team will approach the game. "I never prepare my players in a way that is affected by the other team. Yes we analyse our opponents before the games, but the focus is always on our squad and what we need to do. We prepare the team to win".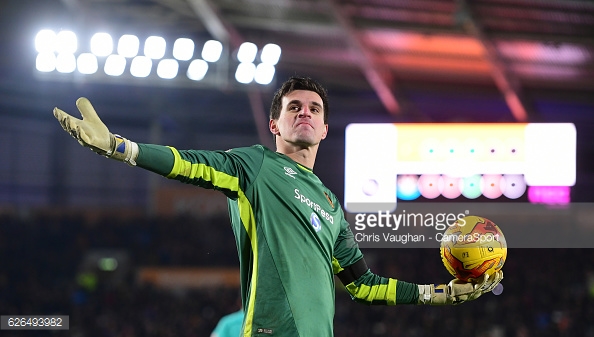 Jakupovic looking to continue recent run of form
Goalkeeper Eldin Jakupovic is likely to remain between the sticks on Saturday as he looks to continue his excellent form in tune with Hull's revival under Silva. Nominated for the Premier League Player of the Month for February, the 32-year old explained "our focus is firmly on getting a positive result against Leicester. It will be a tough away game, but we will go there with the aim of getting the three points that we need and want".
Jakupovic believes the Hull fans will have a big part to play in their quest for survival over the remainder of the season. "I am very thankful to the fans. They are cheering the team on and they are also cheering me on as well. It is fantastic to have this kind of relationship with the fans who show great passion".