 Swansea City midfielder Leon Britton believes that the fans can give the team a massive boost in their bid to avoid relegation.
Swansea have won their last three home games in the Premier League, with the atmosphere around Liberty Stadium playing its part.
It's a rallying cry from Britton, ahead of possibly Swansea's biggest game of the season this weekend, at home to Middlesbrough.
What did Britton say?
Britton said: "The atmosphere at our last few home games has been superb," Britton said, "and we hope for the same again against Middlesbrough.
"Of course, a big reason why the feeling in the stadium has been so good in recent times is the way the boys have been playing."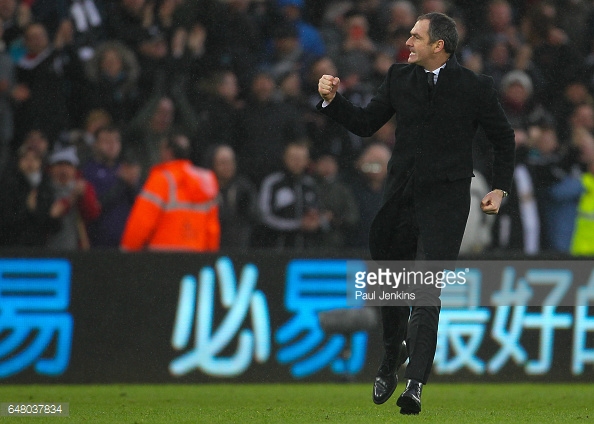 He also said that in the disappointing defeat away to Bournemouth, he thought the fans were amazing.
He continued: "It is true that fans can play a part in helping us to win games, and that's what we must do from now until the end of the season."
How big is this weekend's game?
Swansea vs Middlesbrough. Sunday April 2nd. 13:30. It could define both teams' seasons.
Swansea are 17th, and after a strong start under manager Paul Clement they have since come back down to earth with back-to-back losses against Bournemouth and Hull City.
19th placed Middlesbrough will be looking to emulate Swansea's record under a new boss after Aitor Karanka left the club and has been replaced temporarily by Steve Agnew.
Middlesbrough haven't won a league game since their 3-0 win over Swansea in December.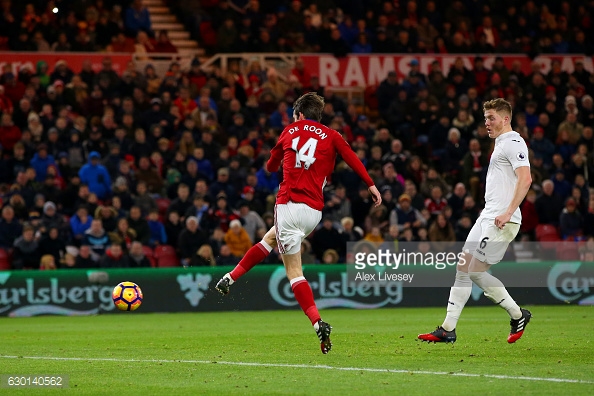 A win for Swansea will take them up to 30 points with eight games remaining and possibly six points clear of Hull in 18th.
It's not clear exactly how many points clubs will need to stay up this season, but the last time 36 points was enough to avoid relegation was in the 2013/14 season.
Swansea will be targeting points away to Watford, at home to Stoke City and their last two games of the season against Sunderland and West Bromwich Albion.