 Tony Pulis' West Bromwich Albion have been flying high this season, placing much higher in the Premier League table than many would've expected in May.
They could well end up with European football for the start of the 2017-18 as a result of their resilience, consistency and desire to fight every game, meaning this Saturday will be a far from easy assignment for Jose Mourinho's men when Manchester United host the Baggies.
Injuries and suspensions
It goes without question that United are significantly weakened with the likes of Paul Pogba and Chris Smalling injured, as well as Zlatan Ibrahimović and Ander Herrera serving the last games of their suspensions.
However the calibre and technical ability of these players possibly isn't the reason Mourinho will miss them most in this particular fixture.
A large amount of the Baggies' success this season has come from set pieces, with so many big target men and it being clear that Pulis works very hard in training to ensure they get their set pieces to perfection.
It is no surprise that they have caught the likes of Arsenal out recently with these dangerous balls into the area.
With Mourinho missing many of his bigger players such as Ibrahimovic and Smalling, will United be able to deal with the physical presence of this Albion side?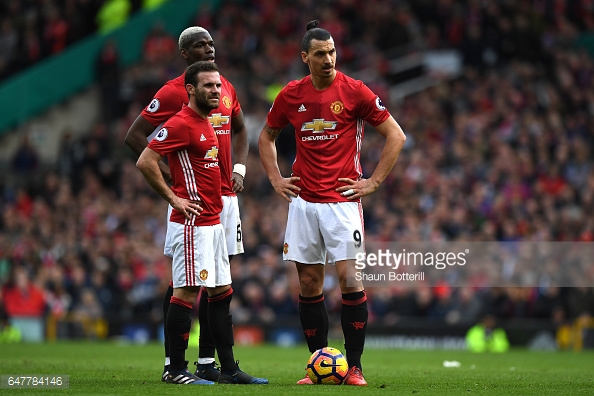 Striving to prove a point?
A possible one and only plus side to Mourinho having a weakened selection is that there will be chances for non-regular starters to step up and try and prove a point to both Mourinho, and the United fans.
With the end of the season and therefore ultimately the summer transfer window fast approaching, the United boss will have an idea as to which players he will looks to offload in place for inevitably new players coming in.
That means this could be one of the few last chances that some squad players get to prove themselves, before the return of the likes of Ibrahimović, Pogba and Herrera.
The hope for these players is that a good result and individual performance could keep them in Mourinho's starting 11 in the short term, as well as meaning that they would have a future at the club in the long-term.
United needing the point more
It looks unlikely for West Brom that they will be able to catch Everton in 7th place.
But it is also unlikely that - as long as they can stay fairly consistent towards the end of the season - they would be surpassed by the likes of Stoke City and drop down into 9th place or below.
As a result, between now and the end of the season, Pulis' men could seem to lack motivation and have little to play for - as so often his side's do after reaching the 40-point mark.
On the other hand United are fighting on two fronts to desperately try and get into the UEFA Champions League positions, meaning that surely the players and fans alike will be fired up for this all important clash in which they surely can't afford to drop even more home points.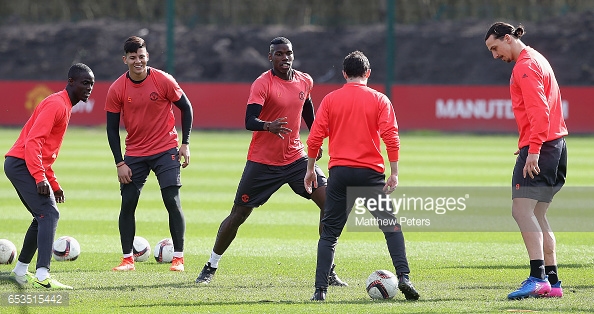 So who will come out on top? The technical ability and desire from United to hunt down Liverpool and move into fourth place? Or West Brom's power at set pieces, the same which dismantled Arsenal a fortnight ago? It will certainly be an interesting contest.