With the development of sports science leading to every detail of a football match and the individuals involved covered to the finest of details, Burnley manager Sean Dyche has found his own source to keep the promoted club in the top flight this season.
Breathing techniques help develop "the right attitude"
57-year old Dutch daredevil Wim Hof is affectionately known as The Iceman. With 26 World records to his name after withstanding numerous freezing cold conditions, Dyche called upon the man who once ran a marathon in Namib Desert without water.
The objective was simple. To prepare the Burnley squad to deal with challenging situations through different breathing techniques. Hof attributes much of his success to meditation and clearing the mind and took the players through a series of exercises to support them with playing in front of aggressive atmospheres against some of the best players in the World.
Speaking to Sky Sports, Hof explained there is "a lot of attention on the players that affects their emotion and attitude. My job is to take them into the depths and then bring them back out with the right attitude".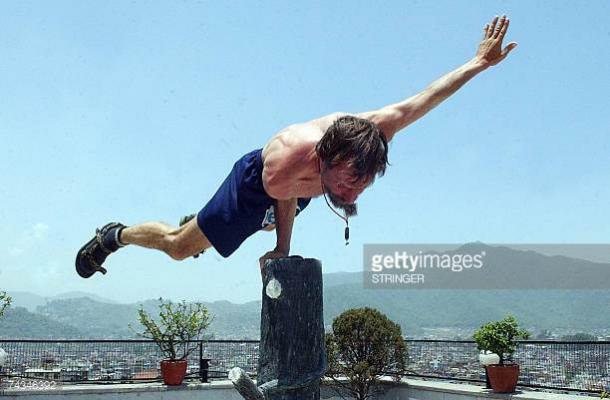 "This is about player welfare and being able to train properly"
Goalkeeper Tom Heaton admitted that his teammates "are raving about it" despite spending a spell in the dreaded ice bath. He added "it was a real eye-opener for what can be done with ideas like this".
Manager Dyche suggested he had always been interested in the benefits of meditation and explained his decision to bring Hof to the training ground by admitting "there is some value for the players and this is about player welfare and being able to train properly and therefore perform".
Hof's techniques are not the first unique idea utilised by Premier League clubs. Tottenham Hotspur have integrated board games into their training routines to promote teamwork, whilst Bournemouth players are wearing specially designed SleepSpecs to help their players get better nights' sleep.