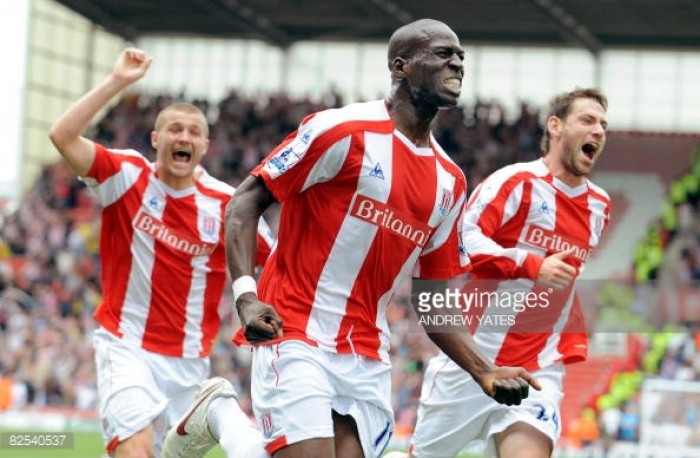 Since hanging up his boots in February 2015, many Stoke City fans will not be aware of what their former number 11 is doing.
Well, Mamady Sidibé has now gone from the scouted to the scouter, working for his former employees as a youth player scout. Inspired by his "own story" he now travels Europe looking for the next hottest prospect to join the Stoke City ranks, but also helps out his wife in the running of their patisserie in the nearby Potteries Shopping centre 'Melice'.
It is hard to rank Sidibé alongside other Stoke strikers, not many have scored as crucial goals as he did during his stint at the club. The hairs on Stoke fans neck still stand up when they cast their minds back to Stoke's first Premier League win.
A 3-2 win against now Championship side Aston Villa. It was Sidibe who rose highest to cleverly flick the ball with the back of his head - meeting a Rory Delap long throw, long before it was trademarked. It sent Stoke fans into raptures; people hugging people they would not have before, cuts and bruises up and down legs from falling over the seats in front. It's a memory that will long in the memory of Stoke fans, but the man himself admits it was not the most important goal he scored the club: "I will say the goals against Bristol City. The simple reason is without those goals I would have probably never scored against Aston Villa.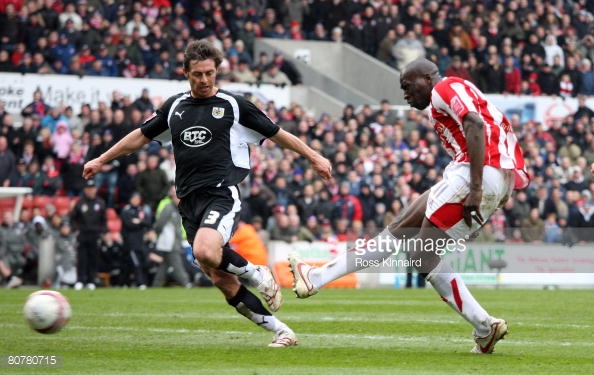 "Thanks to those goals I achieved my dream to play at the highest level."
Leaving Gillingham was a tough decision
He himself admits that it was not easy to leave Gillingham, the side who had give him "the chance to play championship football" after appearing in what was the third division of English football.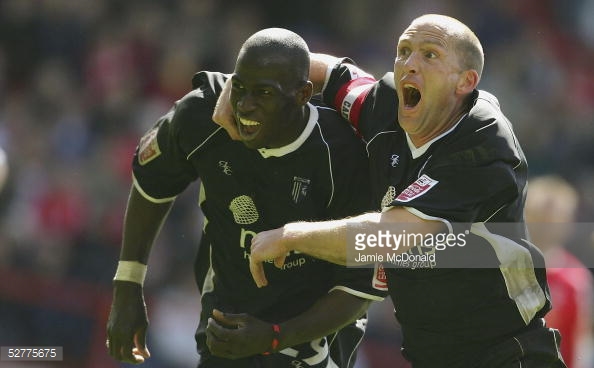 "My ambitions and dreams were to play at the highest level in football and unfortunately during my last season with Gillingham we went down. So to pursue my ambitions and reams I had to leave, it was not an easy decision to make.
"It was not easy; I was settled in Kent. It was a nice part of the country, not far from Paris and I also had a good relationship with the club who had given me the chance to play Championship football for three years."
It ended up being the right decision with Premier League football following years later, and admits it wasn't until March and April that they really believed that they would be next seain competing in the coveted best league in the world, "the promised land." But also accepts the fact there was times during the season that they did not think they would get over the finishing line.
"In that season we had ups and downs, some great games, and some bad ones. It was a mixture of feelings, one minute you think about promotion, then the next minute you are not too sure. But we had good characters in the group to push us all the way to the promised land." He added: "But it was a fantastic season. I think probably around March…April, we were in a good position in the league and we were playing quite well. We knew we had the chance to get promoted, we were not far off."
Easier in the Premier League?
Many players would say the Championship would be the easiest league to play in compared to the highest division in English football. Not Sidibé. Which is a kudos to his character and work ethic, but he does admit that "at the beginning you get a bit intimidated" which is more than understandable with the gulf in quality between the two leagues, evidenced by Derby County getting a record breaking low points total of 11 the season before.
"Personally I found it easier than the Championship, I had more time on the ball. The only thing is you are facing more experienced players so at the beginning you get a bit intimidated.
"As a team it was not easy, most of us had no experience at that level but with the fighting spirit we kept from the championship, the togetherness and the help of our fantastic fans.
"We had a great season in the Premier League."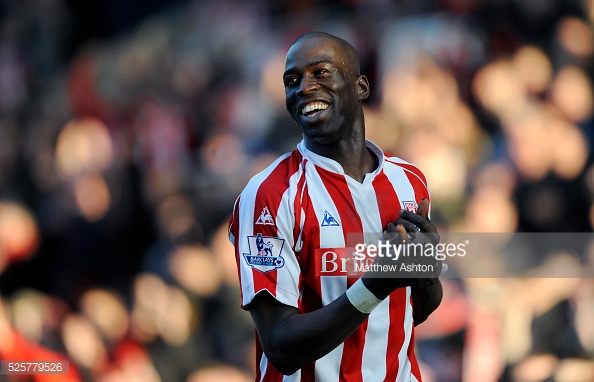 Wembley disappointment followed by happy retirement
Stoke's stay in the Premier League has been full of very high high's and not so many lows, the highest being the cup run in 2011 which saw the Potters reach there very first FA cup final, sadly falling 1-0 to Manchester City. It would of being fitting that Sidibé had the chance to step out onto the hallowed turf, but he unfortunately snapped his Achilles tendon for the second time, and dreams of playing at Wembley were soon interrupted by thoughts of retirement.
"I considered retiring after my fourth and last injury, I was on the floor, looking at my knee with all the images running through my head, it was if the earth had fallen on my head, I could not see myself going through everything again." He said.
"I could not give any more and I also knew after that who would want a player with that amount of big injuries. Without the help of my family and the club I would have retired after the last one, but they give me the strength to carry on playing even if I knew I would not be the same player anymore."
However, in life away from football Sidibé now has his own problems of choosing his favourite cake: "It's difficult to choose I like many cakes, Opera, Mille-feuille and Macarons." However, his football brain never seems to switch off, not even in a totally different environment helping his wife with the running of the patisserie: "I helped her at the beginning, but now with my job I travel often, so it is harder to be there but I still help when I can.
"I do not know if it is a distraction from football, but sure it is something totally and something I really enjoy doing."