Mean, moody and moaning. Or charming, charismatic and effervescent. José Mourinho is a contradiction.
No matter what the outcome of next week's Europa League final, this has been a difficult first season in the Old Trafford hot seat. Yet the result will determine whether it is viewed as a successful one or not.
First press conference tough
His difficulties started in his first press conference. One of the things that was mentioned was United's penchant for blooding youth, and his poor record in doing so himself as a manager.
This was something that he bristled at. He maintained that he has a great record when it comes to introducing youngsters and vowed to continue United's tradition on that front. It is not so easy to support him on this season's evidence.
Yet it is hard to blame him for keeping youngsters on the periphery of things. He wanted to win every trophy and has attacked every trophy with the strongest sides he could muster. For that, he has to be applauded.
In addition, he had to learn about most of his senior players. He had to see who he could rely on and who he could not. The departures of Memphis Depay, Morgan Schneiderlin and Bastian Schweinsteiger in January seem to suggest he did that rather quickly.
Tough program was known in advance
Two finals and a quarter-final mean United will have played more games than any other English team over the course of the season. Injuries and, latterly, suspensions have made life really tough.
With the backlog of league fixtures that are threatening to derail preparations for the biggest game of the season, he could have done without some bad luck, and some stupidity, rendering players ineligible.
Mourinho does deserve some sympathy on that front, but not much. He made the decision to cut loose three high profile Louis van Gaal signings. At that moment in time, the fixtures had been out a long, long time.
He knew that being successful would mean fixture congestion. So he must have been happy with what remained. Of course, injuries have been cruel, but you cannot expect to go through so many games and remain unscathed.
Even so, the bench against Celta Vigo in the second leg contained four current and ex-England Internationals, two Spanish and a French International. Hardly shabby.
Youngsters overlooked
Whilst tackling van Gaal's senior players and neglecting the youngsters was understandable, he probably missed a trick.
Cameron Borthwick-Jackson was allowed to go on loan. It was probably sensible, given that there is plenty of cover, yet given Luke Shaw's struggles he could well have had opportunities.
He proved himself extremely talented and a lack of game time at Wolves should have seen him return to the fold. He proved he can be trusted and could have allowed others to have the rest the Jose craves so much.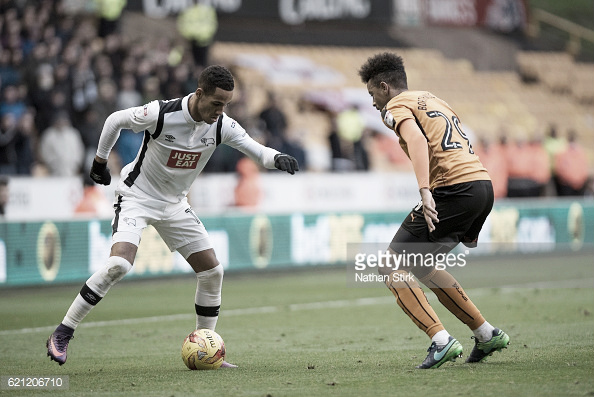 Tim Fosu-Mensah should have featured a lot more. He is massive, he is quick and he is aggressive. He has shown a lot of rawness in his game at times, but almost every time he features he shows more ability than naivety.
Unfortunately for him, when he did get a recent outing as a late sub against City, he dislocated a shoulder. That probably provided the chance for Axel Tuanzebe, and judging by his two appearances in North London, that was overdue as well.
He has been touted for some time as an excellent player, but he was a breath of fresh air in the two weak performances against Arsenal and Tottenham. His time will surely come.
For all the rights and wrongs about fixture lists, injuries, giving youth a chance and selling players; as always, Mourinho has done it his way. And as the Europa League final approaches, it is questionable whether he made the right call to give up on a top-four finish.
He insists that there was no option, yet when United beat Chelsea with one of the most inspiring - and fresh - performances of the season it was still all to play for.
Entertainment no longer the song choice
For much of the season, Mourinho had changed the mood around Old Trafford. The play was vibrant and despite not getting the results they deserved in many games, the football was a huge improvement on the dross from last term.
The Herman's Hermits song "I'm into something Good" had the lyrics changed to say "José's got us playing the way United should", and has become a terrace classic. Yet that Chelsea game seemed to have been the beginning of the end.
Virtually from that point on, you could be forgiven for thinking that van Gaal is back on the touchline with a Mourinho mask on. United have morphed into a team that are negative, unimaginative and painful to watch.
So his gamble, despite him denying he had a choice, on the Europa League is coming attached with his more typical pragmatic approach. The flair has been replaced with efficiency.
Some people are saying it was brave to prioritise the Europa League, yet it would have been braver to have thrown caution to the wind in the League and tried on both fronts to secure a Champions League place.
When all said and done, the Ajax result will be huge. It is 90 minutes that will have a massive bearing on whether José's second season is all systems go, or going to be a lot tougher than this season's baptism of fire.
If United win, you cannot deny the season will have been successful. Unquestionably. Two trophies, including the only one missing from the trophy cabinet, and Champions League group stages guaranteed, that represents a great first season.
Defeat is unthinkable.