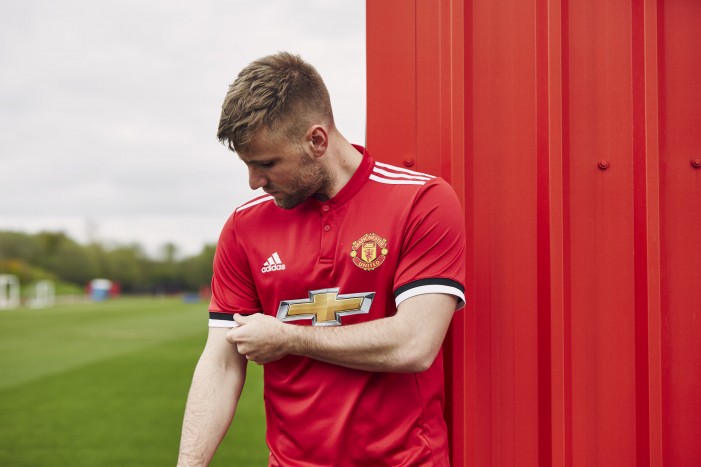 Adidas have released the Manchester United home kit for the 2017/18 season, their third season with the club after reuniting in 2015.
Button-up collar and black & white stripe on sleeves
With the kit styling a button-up collar, United describe it as a "minimalist, sophisticated design" and cited an influence from past iconic kits in the design process. The most distinctive feature is a white and black thick stripe end to the sleeves.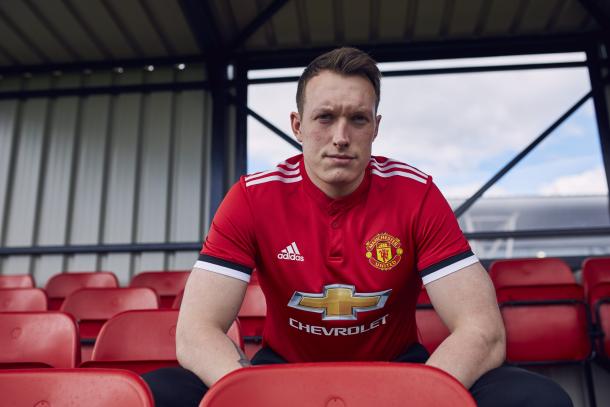 The famous three stripes of the German manufacturer don the shoulders of the new shirt. The first season of Adidas' United design saw the stripes spread right across the sleeve while last season the white stripes moved beneath the arm and onto the side of the shirt.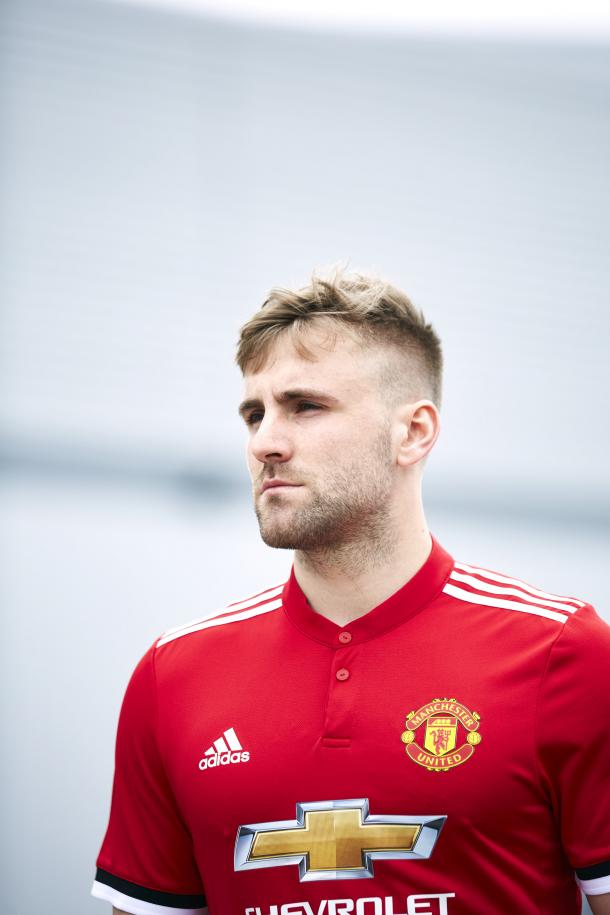 The Reds will wear their new home shirt for the first time on the pre-season tour of the USA. Their first game is against LA Galaxy on July 15 at the StubHub Center in Los Angeles, they'll go onto play a further seven games in three countries before returning for the start of the Premier League season.
Sophisticated dark grey goalkeepers kit
Meanwhile, David de Gea and his fellow goalkeepers will wear a dark grey, sophisticated kit next season that wouldn't look out of place on the street, something Adidas have been working towards with this season's kits.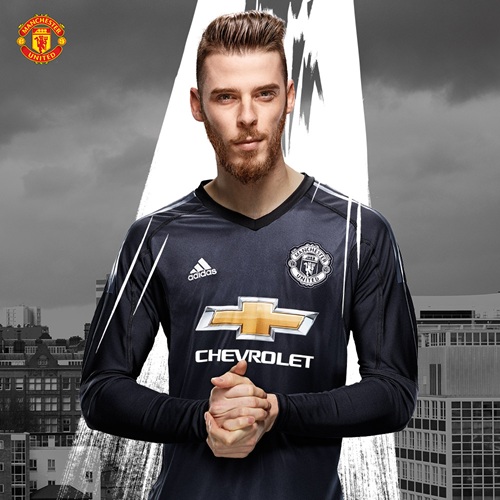 The away kit released by Adidas at the end of last season sports a design influenced by away kits from the 1980s and is specifically targeted at streetwear, as well as being combined with the latest performance-enhancing technology.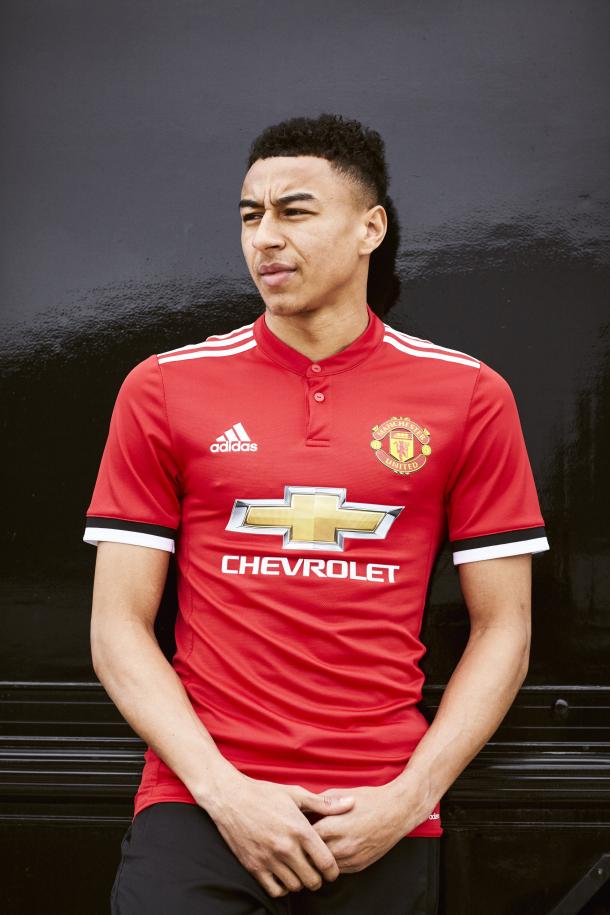 For the first week, the new kit will be exclusively available at Man United and Adidas stores.
United have busy pre-season lined up
Having sported the kit for a photoshoot, the United players will be back in it in less than two weeks for a busy pre-season with big games against Barcelona, Real Madrid and Manchester City in the USA as well as trips to Dublin, Ireland and Oslo, Norway.