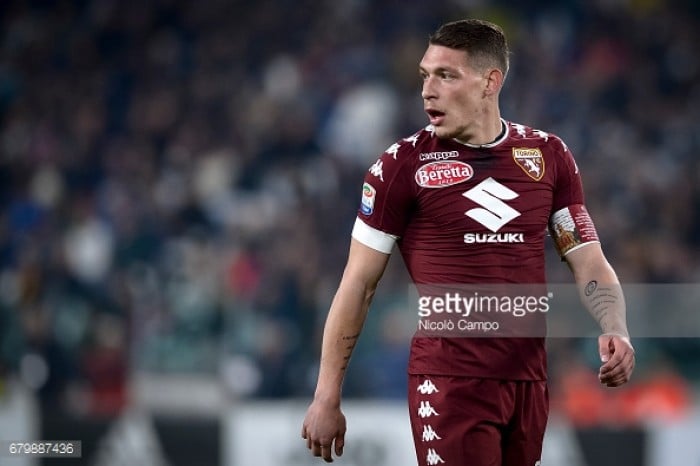 The departure of Zlatan Ibrahimović from Manchester United due to long-term injury always meant that their would be a huge hole left in the heart of the United attack, one that José Mourinho is reportedly keen to fill with ready-made world class talent, and after an incredbile breakthrough season in the Serie A, is Torino forward Andrea Belotti the man to lead United's frontline?
€100m buyout will have to be met
In a recent interview with Gazzetta dello Sport Torino Manager Siniša Mihajlović has confirmed that if United, or any club, are wanting the services of Belotti for the 17/18 season, they will have to meet his €100m buyout clause. The Torinho boss was quoted as saying "Will he stay? I hope so and so does [President Urbano] Cairo, who isn't thinking of selling him," before going on further to talk about Belotti, "Then there's the €100m release clause. If someone pays it then a flood of money will arrive, but then we'd have to change the way we play."
Despite of a huge buyout clause for such a young player, who is only proven over one season of football in Italy, Mihajlović voiced his concern as to what could happen to the Torino squad, even if a huge sum of money was brought up for Belotti to be re-invested back into the squad, "It's not just about replacing Belotti, it's worse than that. It's hard to find someone else who pulls their team-mates forward and scores 26 goals." Showing he knows the improtance of having a natural born goal scorer to lead the line, and that they're not easily replaced.
Is Belotti worth his buyout?
During the 2016/17 Serie A campaign, Andrea Belotti averaged a goal every 118 minutes for Torino, coming in with 26 goals and being the third highest scorer in Italy's top flight, two goals away from matching top scorer Edin Dzeko of Roma.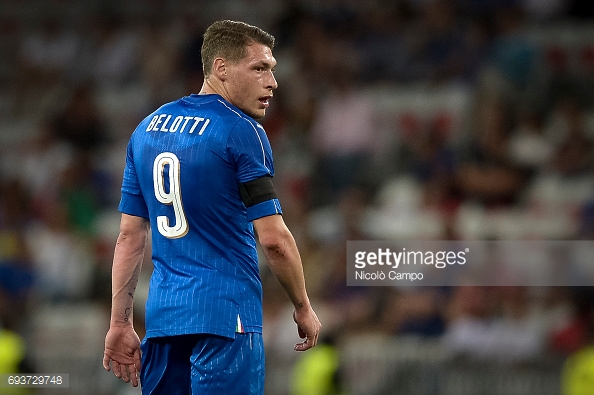 Belotti also netted 28 times in all competitions for his club last season, equalling the goal tally of previous United number nine Zlatan Ibrahimovic, as well as playing significantly less games than the Swede, an achievement that any forward should be proud of. This all as well as being aged just 23.
The decision that Mourinho and the rest of the United board have to make, is whether or not they think this upcoming young star of European football is worth the huge asking price of Torino, after just one season at the top of the game.
United need to guarentee of goals
It is no secret to anybody at the club that in the absence of Ibrahimovic last season, United struggled for goals. The inexerience of Marcus Rashford, downfall in form of Wayne Rooney, and Anthony Martial being preffered out wide by Mourinho meant that United were without a goal scorer they could rely on to get the job done week out like they could with the Swede, is Belotti the man to be able to do this? Or is it too big of a risk for United to spend such huge money on a player who is neither proven to be able to score consistently year after year, or do it in the Premier League.
It is undoubted that both Mourinho and Ed Woodward will be assessing all of their options before capturing the signature of any new number nine, however with the news of Torino holding out for €100m for Belotti, it could prove to be the final nail in the coffin, crushing any chance of this move taking place.