 Pedro Caixinha refused to comment on speculation linking Rangers with a move for Hearts winger Jamie Walker following his side's comfortable 2-0 friendly win over Championship side Sheffield Wednesday at Hillsborough on Sunday afternoon.
The 24-year-old attacker was left out of Hearts' squad against Dunfermline after coach Ian Cathro had stated that his loss of focus had started to affect his performance levels.
Rangers are said to have made numerous attempts to sign the player already this summer but have not been successful.
Asked whether there is a possibility that Walker could be on his way to Ibrox ahead of the upcoming campaign, Caixinha replied: "I think I told you that on previous press conference that I am not. When someone asked me about Barrie McKay, I am not going to talk about players from other managers."
Rangers' former 22-year-old winger, McKay, joined Mark Warburton's Nottingham Forest side earlier on in the window for a fee of around £500,000. Therefore, the club's link with Walker makes perfect sense as he would be an ideal player to fill the void left by McKay's departure.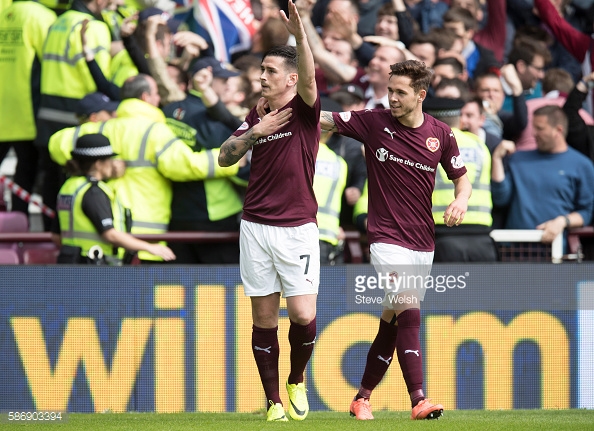 Despite remaining coy on talking about individual targets, Caixinha appeared quietly confident that the club could get some players in before Rangers' season kicks-off next Sunday against Motherwell in The Scottish Premier League.
He stated: "We know what we want. We know the great work and sacrifice that the chairman himself and the board is doing. We know our targets and we know that we still have one month until the end of the window."
Windass has potential to be "a brilliant player"
23-year-old winger Josh Windass got the opening goal in Rangers' 2-0 pre-season win at Hillsborough and Caixinha believe that he has a key role to play in the upcoming campaign. However, he was also quick to point out that he has a lot of work to do before he is the finished article.
He said: "Yes totally (pleased with his performance). This is the job that we know he is capable of. We need to still work on him, his maturity, his understanding of the game but if he is switched on like he was today, he can be a brilliant player and he can help us a lot."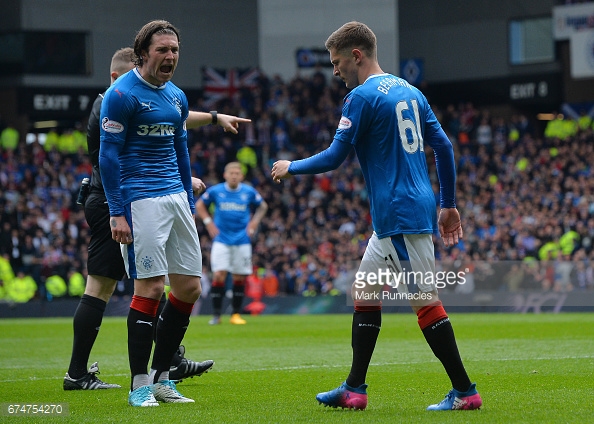 Caixinha also stated how he was pleased to hear that 20-year-old midfielder Jordan Rossiter scored for Rangers' Under 20 side against Wolverhampton Wanderers' Under 23 side in a 2-2 draw earlier today.
He said: "Jordan asked me to play with the 20s today, he scored a goal. They played against Wolves Under 23. He did brilliant. He is a boy that because he could not be with the team in the week before this, he was lacking a little bit of rhythm so he went down to receive minutes and he played 90 minutes and we are pleased with that. It is really a player in the boy that we are beginning to count with."
Despite the fact that there were many positives to take from today's match for Gers supporters, one negative was the news of a foot injury to full-back James Tavernier which prevented him from being involved at Hillsborough. However, Caixinha revealed that it is not a serious injury and that he could be back in training as early as Tuesday.
He revealed: "Yes he received a kick in the Watford match so we substituted even in the middle, more or less, of the first-half so that is the reason why he could not perform today. Lee (Wallace) did a fantastic job. We hope, we just need to wait for the medical report, but possibly on Tuesday he could be back on the training ground."
Rangers beginning to "play hard" as new season approaches
Caixinha believes that there has never been an issue in regards to players not putting in the hard work in training. He feels that too often in the past, players have not been able to replicate their performances on the training pitch, in matches. However, he feels that this is something which is changing ahead of the new campaign.
He explained: "It is not only in training; it is especially in matches. We have players that are terrific in the training sessions but when we get in the game they do not do the same. So now we have players that train hard, work hard and of course they play hard. That is the main difference. As I told you, we were not the worst in those moment. We know that we are not the best ones now. We need to keep focussed and keep working."