 Huddersfield Town head coach David Wagner has joined the race to sign 21-year-old winger Marcus Coco from EA Guingamp.
With the Terriers, Southampton and fellow newly-promoted Premier League team Newcastle United also interested, the race will be on to sign the Frenchman. Coco has impressed the Magpies and now the Terriers since the youngster broke into the Guingamp team a couple of years ago.
Coco could choose between three clubs
Newcastle manager Rafa Benítez has been tracking Coco and looked at making an offer last season, however this never materalised. Now though, there is competition for Coco, who is likely to be able to pick which team he would like to play for if all of the clubs make offers.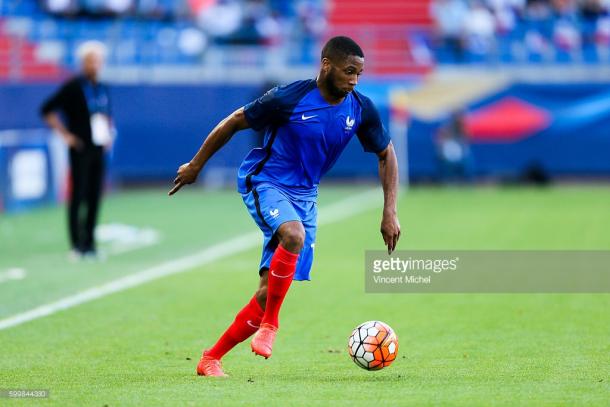 Guingamp have a proven track record for producing good players; Laurent Koscielny ​was one of their top players before making the move to England. The 21-year-old is being tipped as the next player from the Ligue 1 team to make the jump, and the Premier League is proving to be the obvious move.
Although the winger has three years left on his current contract with the Ligue 1 side, Coco will be allowed to leave for the right price. Currently valued around £10 million, this is well in the range that Town are prepared to pay - they have paid a similar amount for Aaron Mooy, and other recent signings amount have not been disclosed.
The question really is will the Magpies swoop in and steal the shiny player from under Wagner's nose, or will the Terriers race down the rabbit hole to flush out the French midfielder? Could the Saints march in and pursuade Coco to play on the coast? The under-21 French international will have a choice to make in the next few weeks, at least the player knows that he will be released for the right offer.