 Leicester City manager Craig Shakespeare has called for his players to 'stay focused' during the remainder of the transfer window despite speculation.
The Foxes' boss has seen numerous players be linked with moves away from the King Power Stadium in recent times, with Riyad Mahrez, Demarai Gray, Tom Lawrence and Danny Drinkwater all subjects of various reports.
However, Shakespeare has said that the club 'need to carry on as normal' as they prepare for their opening Premier League game against Arsenal next weekend.
'All of the speculation is just speculation'
Talking after the Foxes' 2-1 loss to Burton Albion on Tuesday evening, Shakespeare said: "It's a new situation for me. Driving home last night, I'm thinking I am going to Burton with seven or eight players. I'm hearing Demarai [Gray] is going somewhere. I'm hearing Drinky's [Danny Drinkwater] is going somewhere. I'm hearing Tom Lawrence is going somewhere. It's something I'll have to deal with."
Regardless of the speculation in the media, Shakespeare told that he expects his players to remain focused on their performances.
He said: "As long as the players are concerned, stay focused and train properly when picked because ultimately until we get a bid and that bid is accepted, nothing happens. Players sign contracts and those contracts are there and until something tells me otherwise, we have to carry on as normal."
"All of the speculation is speculation until a concrete bid comes in," he continued.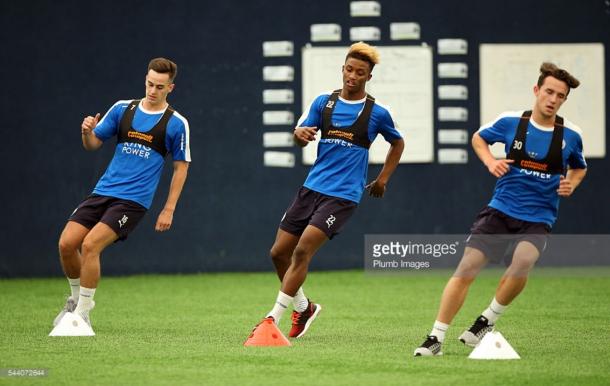 'Most football clubs put a price on players'
Specifically, it has widely been reported that the likes of Demarai Gray and Tom Lawrence are attracting plenty of potential interest but Shakespeare was defiant in saying that the three are remaining at the King Power Stadium for now.
"I think most football clubs put a price on players. I don't know what price Tom Lawrence has on his head. I'd like to keep Tom here. For the moment, I believe there was a bid a while ago that's been turned down because it wasn't enough," he said.
The 53-year-old also confirmed that Demarai Gray's representatives had held a meeting with the club about a potential transfer but expects the youngster to stay.
He said: "They came in to have a meeting with the director of football, I wasn't privy to that. We've had conversation myself and Dimmy [Demarai Gray]. I think it's well-documented, we spoke about trying to give him more game time and we're both happy."
'There are no updates'
The two pieces of news that have been dominating the media when it comes to the East-Midlanders are the futures of both Riyad Mahrez and potential newcomer Kelechi Iheanacho.
The former previously expressed his desire to leave the club but Shakespeare has revealed that a satisfactory bid for the Algerian has not yet been lodged.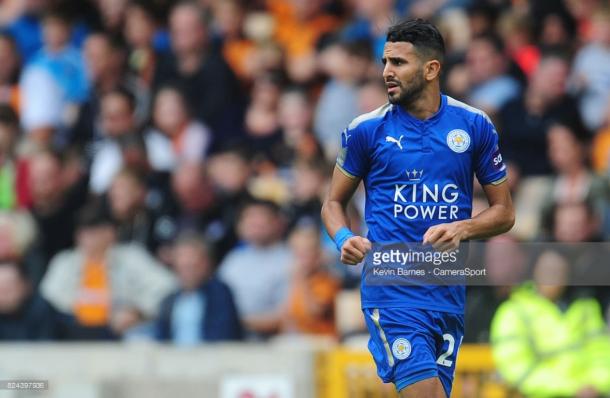 He said: "It's been common knowledge in terms of Riyad Mahrez and that has been accepted and will continue to happen. There are no updates on Riyad.
"He wants to play for a top-six club and if we don't get an offer from a top-six club, he stays. If that offer comes in and it's not enough, it's quite clear for me. At the moment, he is our player," Shakespeare continued.
However, on the reported deal for Manchester City striker Iheanacho, the Foxes' boss was not giving much away despite rumours of a medical at the club's training ground. He said: "The situation is that until he's actually signed, I'm not going to comment on it."