 Leicester City defender Harry Maguire believes that his new club could help him secure a place in Gareth Southgate's England squad for the 2018 World Cup in Russia.
The former Hull City man has suggested that he is eyeing up a place for the upcoming tournament and believes Leicester is the best place to achieve that.
'Every player wants to play for their country'
Talking about potential call-ups in the near future, Maguire said: "Obviously every player wants to play for their country, myself included. I wanted to join a club where I feel like I'm going to go there and make an impact straight away. I came here, I want to play football and hopefully I can do it here."
"Weighing up all solutions, I felt like this was a club that could help me progress into that World Cup squad," he continued.
The 24-year-old was signed from relegated Hull City in June and suggested that he had quite a few options when deciding on his new club but said that Leicester was the outstanding choice.
Maguire said: "I played quite a lot last year and had quite a lot of interest come the summer from quite a few clubs. It's a club that I feel is going in the right place and it is going upwards rather than looking below itself."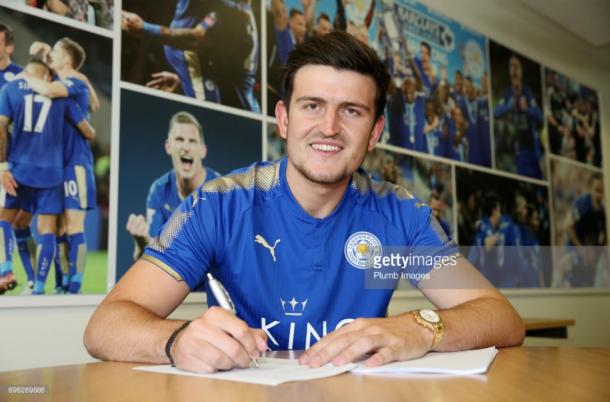 'We had a lot of chances'
Maguire was speaking after Leicester City's 2-1 friendly loss to Championship outfit Burton Albion. Hope Akpan and Luke Akins netted for the home side, with Maguire netting his first goal for his new club. The centre-back implied it was a bittersweet feeling considering the result.
He said: "Obviously to get on the score-sheet in any game is pleasing, especially to get off the mark but obviously if you score and you lose, it's not the best feeling. It's nice to get on the scoresheet."
Despite the loss, Maguire said that the Foxes' could possibly have felt a little unfortunate to have lost the game.
"We could have easily scored a few more tonight. We had a lot of chances and the 'keeper has pulled off three or four great saves. On another day, we should be winning the game comfortably. I think if we got the equaliser, we'd have gone on to win the game," he said.