 Manchester City manager Pep Guardiola has stated that he is looking for more of the same from his side, stating that they need to "stay in our level" ahead of their final pre-season clash with West Ham United on Friday.
Keep going and move forward
After a slow start to pre-season for The Citizens, they have picked up the pace and quality as time has gone on with impressive 4-1 and 3-0 victories over Real Madrid and Tottenham respectively after suffering an opening defeat to Manchester United on their US tour.
The start to the Premier League season is a little over a week away with City traveling to the South Coast to take on Brighton & Hove Albion on the Saturday evening.
Facing The Hammers in Iceland will be the final preparation for that trip and Guardiola stated pre-match that he is looking for something similar his side have displayed in the last two matches.
"It's the last game from our pre-season before we start," Guardiola told his pre-match press conference. "Hopefully we can stay in our level, especially from the last two games, with no injuries."
"To keep going and move forward is what we want to do," the coach stated. "Always a game is the best way to improve, more than training sessions and meetings and so on."
"And, of course, we play against another team from the Premier League who have a lot of talented players," Guardiola added. "That's why it's interesting game for us."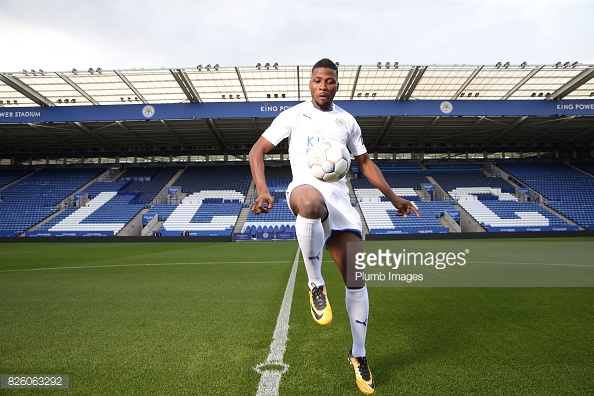 "Know what I need to do"
One player that didn't travel with the squad was young striker Kelechi Iheanacho, who finally completed his £25 million move to Leicester City after a month-long negotiation process.
It was first reported at the beginning of July that The Foxes had agreed a fee for the 20-year-old and Craig Shakespeare has finally secured the striker's services on a five-year deal. The youngster stated that he is happy to be at the former Premier League champions.
"I know the ambition of the team and speaking with the manager," the young striker stated to lcfc.com. "He let me know what I need to do – to help the team achieve what they want."
"I was happy speaking with the manager, knowing what the team wants," he concluded. "It gives me more confidence that I will fit in this team and hopefully I'll achieve a lot."