 Huddersfield Town winger Harry Bunn has completed a transfer to Sky Bet League One side Bury. The terms of the transfer have not been disclosed, but Bunn's contract with the Terriers was due to run until the summer of 2019.
Joining Town in 2013 initially on loan from Manchester City, the contract became permanant with the Yorkshire club barely two months later. His record with Town has been underwhelming, with 70 starts and 28 subsitutes appearances, during which time the winger scored 17 goals. During last year's promotion campaign Bunn made six starts and 10 subsitute appearances.
The winger will join back up with ex-Terriers now at Bury, including manager Lee Clark, Joe Murphy a former town goalkeeper, Jermaine Beckford who was once a loanee at Town, and full-back Joe Skarz.
Wagner's view
​Head coach David Wagner commented on the move, saying that "Harry is a great character and has been a good player for this Club for a long time, but this move to Bury works for everyone now." He added that "everyone here at Huddersfield Town would like to thank Harry for what he has done for the Club and wishes him all the best for the future."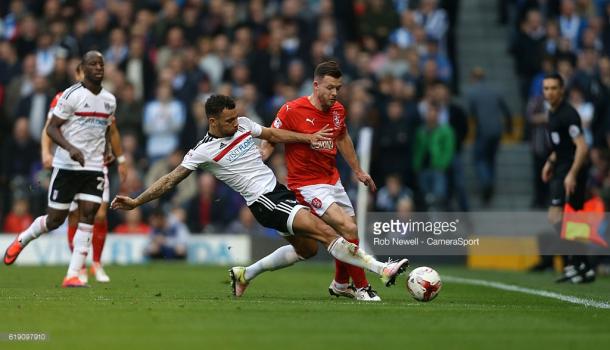 Bunn will get more playing time with the move to Bury and certainly has the game for League One, however some Terriers fans will be upset by this move, as they would have hoped that Bunn would stay for the Premier League, especially with time still on his current contract still to run. The move to Bury means that Bunn did not fit in the plans Wagner had for the season, but the club have thanked him for all he has done whilst playing for them in the previous few seasons.
Other fans will have expected the move, based on the goals scored and appearances, these fans will have felt that Bunn wouldn't "cut it" in the top flight.