 Former Manchester United prodigy Adnan Januzaj has stated that he is out to prove his former club and ex-coach José Mourinho wrong, after the Belgian secured a £9.8million move to Real Sociedad.
"I want to prove that I am a good player"
Januzaj burst onto the scene way back in the 2013/14 season as a bright 18-year-old, who made his name known with a brace on his first Premier League start with a 2-1 win over Sunderland.
Since that, however, the career of Januzaj has been on the steady decline, failing to impress during a short time at Borussia Dortmund or with his full season at Sunderland failing to prevent The Black Cats from relegation.
It was clear from the beginning that Januzaj wasn't the player for Mourinho failing to make a competitive appearance for him. The youngster will use the move to Spain as a chance to reignite his stagnated career and stated that he is looking to prove that United were wrong to let him go.
"Obviously, he is a great trainer," Januzaj told MEN Sport. "But I did not have much of a relationship with him."
"I respect him a lot," the Belgian youngster admitted. "Because he is the one who left the door open for me to leave Manchester United."
"What I want now is to prove that I am a good player," Januzaj added. "And that they were wrong to let me go."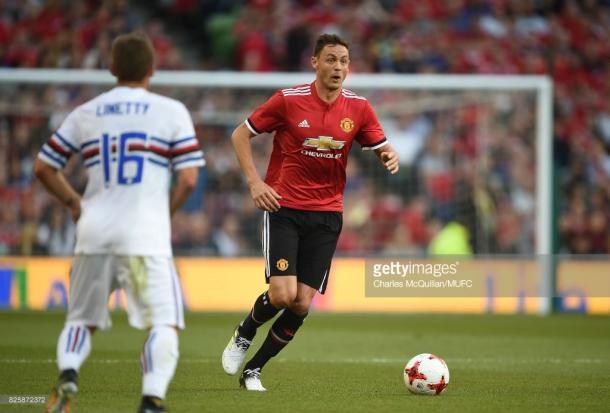 "Nice to make my debut"
It has been a very busy summer for players going in and out of Old Trafford, with the likes of Januzaj and former captain and club-record scorer Wayne Rooney both leaving the Theatre of Dreams.
They certainly haven't been afraid to splash the cash again breaking the bank to bring in Victor Lindelöf, Romelu Lukaku and newest recruit Nemanja Matić.
The newly arrived Serbian made his debut on Wednesday after completing his £40m move from Chelsea. The 29-year-old played 45 minutes in the 2-1 win over Sampdoria and he shared his delight at making his debut.
"Yes it was nice," Matić told MUTV post-match. "It was nice to play in front of our supporters."
"That was special for me," the midfielder concluded. "And I'm happy to make my debut for such a big club like Manchester United."