 With the return of the Premier League just days away, Wales international Sam Vokes has expressed his desire to get back into action, insisting "there's no better place to go than the champions on the first day."
No Hazard or Costa for Conte's men
Chelsea took the top flight by storm last season but Vokes believes playing them at Stamford Bridge on the first day of the new season can only benefit Burnley. He stated, "it's going to be a tough day out, but what better time to play them?"
Sean Dyche's top goalscorer last term added, "it's a great chance for us to go and show what we're about this season and put a marker down."
Vokes also suggested that Burnley will be heading down to the capital in pursuit of three points. "They are a great outfit, which we saw last year, but if we can go there and give a good account of ourselves hopefully we can pick up some points."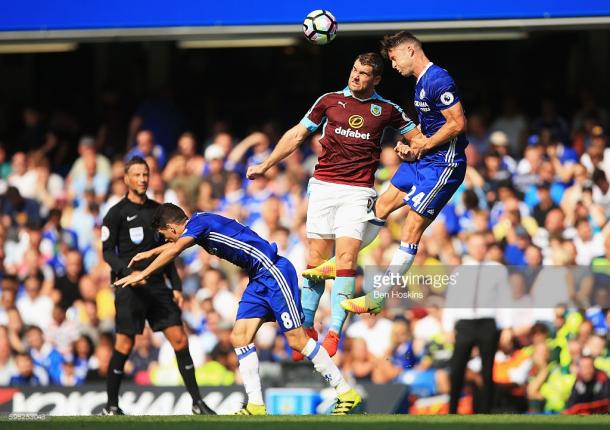 Survival remains the target for buoyant Burnley
Despite avoiding relegation with ease last season, Vokes believes the same target constitutes a realistic ambition over the next nine months. "We haven't set any targets in terms of points or amount of wins we want but we know we need to get in and around that survival mark."
However, the man who netted 12 times last season insisted, "we want to go beyond that [survival]. We achieved that last year, which was massive, but if we can go past that and move further up the table that would be huge."
Vokes believes the Clarets are well equipped to achieve such a feat. "The squad has come on leaps and bounds over the last year. Coming back from pre-season we feel really fit and ready to go and I know it's one we're all looking forward to."