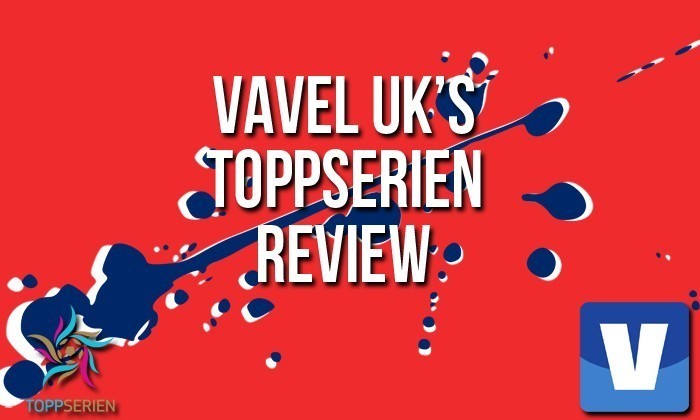 Avaldsnes emerge victorious in hard fought battle with Vålerenga
Vålerenga kultur- og idrettspark set the scene as Vålerenga welcomed Avaldsnes. It was a close game where both Michelle Betos in Vålerengas goal and Katie Fraine in Avaldsnes' goal were tested on a number of occasions in the first half.
However, it was goalless at the half way mark and both sides would have felt they could have done more to add pressure on the oppositions defence. The second half was just ten minutes old when Betos received a red card and Vålerenga was down to ten. With the advantage of having a player more on the pitch, Avaldsnes added pressure and eventually got the winning goal when a ball from a corner fell to Elise Thorsnes. The prolific forward had no issue putting the ball passed Josephine Ervik who had replaced the ejected Betos.
Trondheims-Ørn add further misery to Kolbotns poor season
Kolbotn have not had a season to remember, and last year's number four have only accumulated nine points this season. At Sofiemyr Stadion, their home, they gave it their all against Trondheims-Ørn but had to see the visitors run away with all three points.
The game was just 12 minutes old when Trondheims-Ørns Cesilie Andreassen scored the only goal of the game. Andreassen tried her luck on a free-kick that was closer to the half way line than the goal, and with help from both the post and the back of Kolbotn's keeper Aurora Watten Mikalsen the ball passed the goal line. Kolbotn pushed hard for an equaliser, but the goal never came.
LSK overcome well-playing Klepp
Klepp gave it a good shot when the league leaders from LSK came to visit. Klepp were in control in the first half, but could not find that all-important goal. LSK came out firing in the second half and the half was only a few minutes old when Sophie Haug made it 1-0 after good build-up play between Guro Reiten and Ingrid Moe Wold. With 20 minutes to go Ingrid Spord solidified the win when she made it 2-0, which was also the result.
The 2-0 win means that LSK now have an eight point advantage with three games to go. Klepp is fifth.
Røa defeat Grand Bodø in high-scoring game
Fourth-placed Røa welcomed second-to-last placed Grand Bodø in a game where both sides had plenty to play for. Røa is fighting to catch up with Stabæk in the race for third, while Grand Bodø is trying to get away from 11th place and the playoff qualification.
It was Røa who started the game best, applying plenty of pressure on Grand Bodø's defence. After 22 minutes they got the opening goal when Nora Byom Nissen made it 1-0. Grand Bodø woke up after the goal, and right before first half ended, they got their equaliser through Anne-Marthe Birkeland. Five minutes into the second half Grand Bodø had turned it around when Vilde Anett Fjelldal made it 2-1 to the visitors. However, the joy was short-lived as first Lisa-Marie Utland and then Line Holter a few minutes later scored for Røa and made it 3-2 to the home side. Utland would go on to score again to make it 4-2.
Stabæk tightening their grip on third place after win against Sandviken
The spectators at Stemmemyren did not have to wait long before they got the first goal int he game between Stabæk and Sandviken. It took just five minutes for Stabæk's Victoria Ludvigsen to make it 1-0 to the visitors. A peach of a goal from Sandviken's Marije Brummel ensured that the home side got back into the game after 23 minutes. Melissa Bjånesøy, who has been in rich form this season, secured Stabæk all three points when she made it 2-1 after 58 minutes.
With the three points Stabæk are now six points ahead of Røa, and have five points up to Avaldsnes in second, but Stabæk have a game in hand and can cut that to two points.
Arna-Bjørnar put six past Medkila
It was a long day at the office for Medkila today as they visited Arna-Bjørnar. Arna-Bjørnars Ingrid Østervold Stenevik scored 11 minutes into the game, and Amalie Eikeland doubled that lead after 41 minutes. Eikeland doubled her tally shortly into the second half, before Thea Bjelde made it 4-0 in the 75th minute. Two late goals from Josée Nahi and Ingrid Alermark respectively ensured Arna Bjørnar an emphatic 6-0 win.