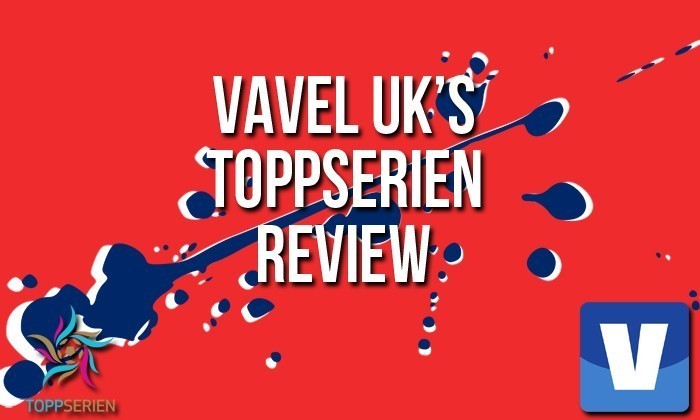 Avaldsnes and LSK both win
The first two games of the round, Avaldsnes – Kolbotn and LSK – Arna Bjørnar, were played almost a month ago.
This was to give Avaldsnes and LSK time to concentrate on the UEFA Women's Champions League. Back in the start of September, Avaldsnes had no problem overcoming Kolbotn and defeated them 4-1. Cecilie Pedersen scored a brace, while Emily Gielnik and Ingrid Ryland scored one each for Avaldsnes before Juliette Kemppi got one back for Kolbotn but to no avail.
LSK, the reigning champions, also won their game when they welcomed Arna-Bjørnar. Marte Berget and Guro Reiten scored for LSK in a 2-0 win. LSK now lead the league with eight points down to Avaldsnes with just three games to go.
Race for third opens up again
Stabæk had the opportunity to really put pressure on Avaldsnes in second place if they won against Vålerenga, but Vålerenga wanted it differently. Vålerenga got the only goal of the game when Maren Hauge scored right before the half time whistle. A good week for Vålerenga who secured their place in the Norwegian Cup Final by beating LSK last weekend.
The loss for Stabæk meant that other teams could suddenly eye an opportunity to put pressure on Stabæk's third place. One of these teams were Klepp.
Klepp had a game against second-to-last placed Grand Bodø, and needed just 15 minutes to go ahead when Tameka Butt scored the opening goal. Grand Bodø came back into it just 12 minutes later when the former Orlando Pride player Christina Burkenroad put the ball past Oda Maria Hove Bogstad in Klepps goal.
Butt scored her second when she made it 2-1 to Klepp after 60 minutes, and Lena Soleng Hansen followed that up with Klepp's third goal not long after. Klepp got a fourth 10 minutes before the final whistle. This time it was Elisabeth Terland who scored. Klepp won 4-1 and they are now just four points behind Stabæk.
Medkila earn first win of the season
Another team who could potentially put pressure on Stabæk were Røa, but they ran into a shock defeat to Medkila. Medkila are last in the table, and had up until today not won a game this season. However, today was the day their first win came, when Anja Rasmussen scored the only goal of the game after 76 minutes played and then it did not matter that Medkila missed a penalty later in the game. A huge win for Medkila who are just THREE points after Grand Bodø.
The last game of the round was between Trondheims-Ørn and Sandviken. Trondheims-Ørn had an outside chance of putting pressure on Stabæk, but with nine points up to third it seemed unlikely. Sandviken are in a bit of no man's land where they are not close to the medals, but not in any danger of getting relegated either. The game between the two will not go down in the history books, and it ended in a scoreless draw.