Olympique Lyonnais have no shortage of admirers and they are looking to bolster their profile once again with the signing of United States Women's National Team member Morgan Brian.
The French champions made the rumours from a few months official when they announced both Brian and Amandine Henry as their new transfers.
Brian also becomes the next US player to ply their trade for OL, following in the footsteps of Alex Morgan and Hope Solo, to name a few.
Henry rejoins her former team which she left two years ago to go play in the US with Portland Thorns FC. It seems as though after winning the NWSL Championship, Henry accomplished what she felt she needed to do on that side of the world and has returned to her former club.
Brian's career so far shows signs of promise hampered by injury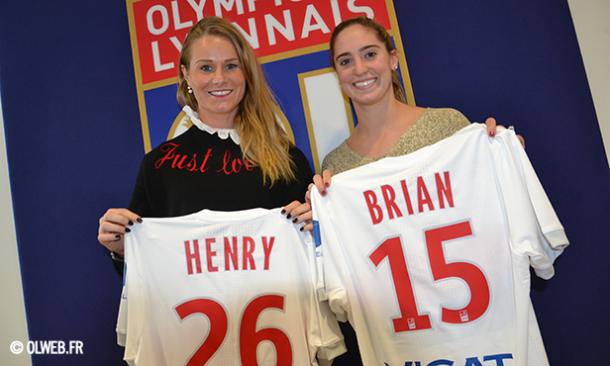 For both club and country, Morgan Brian has been regarded as one of the best midfielders the USWNT currently has in their ranks. Unfortunately for her, she has missed a lot of time out due to injury since at least 2016 and this year was no different. Even with those injury issues, that did not dissuade the Chicago Red Stars from acquiring Brian in a trade recently, which shows just how highly ranked she is by those in the National Women's Soccer League. She ended up featuring for the Red Stars 10 times before the season ended but did not break her NWSL duck in front of goal.
Before the move to Chicago, Brian spent her entire professional career at the Houston Dash where she made 33 appearances but could not register any goals for her club side. When not away on international duty, Brian's presence in midfield was always a bonus for the Dash who have not recovered from losing Brian since then. On the international level, Brian has represented her country 69 times, scoring six goals. Her most notable appearances happened during the 2015 FIFA Women's World Cup where her introduction into the starting midfield changed the tide of the USWNT's fortunes and helped them win their third World Cup trophy.
Brian will have a difficult time breaking into the starting XI this season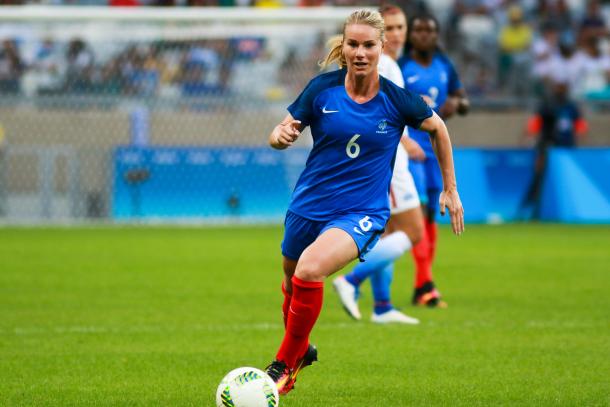 Brian is one of the more well-known midfielders in the US at the moment and although her last few seasons have been hampered by injury, when she's fully fit, Brian is an asset to any team. The midfielder may have face some stiff competition when she joins OL as they already have stars in their starting eleven and on the bench as well. For Brian to break into the team, she will have to beat out the likes of Camille Abily, Saki Kumagai or Dzsenifer Marozsán. There's also the likes of Claire Lavogez and Kheira Hamraoui who play in the roles Brian is accustomed to playing as well. With the addition of former OL player, Amandine Henry, Brian must find a way to rediscover her old prowess and make an impact in a team that already has stars all over the field.
However, those in charge at the club may be looking to Brian as Abily's long-term replacement. Abily has already retired from the national team of France and it looks increasingly likely that her club career may reach it's end soon. If that is the case, Brian is a great addition to the team and her versatility will be something that can be used to slot into Abily's role if needed.