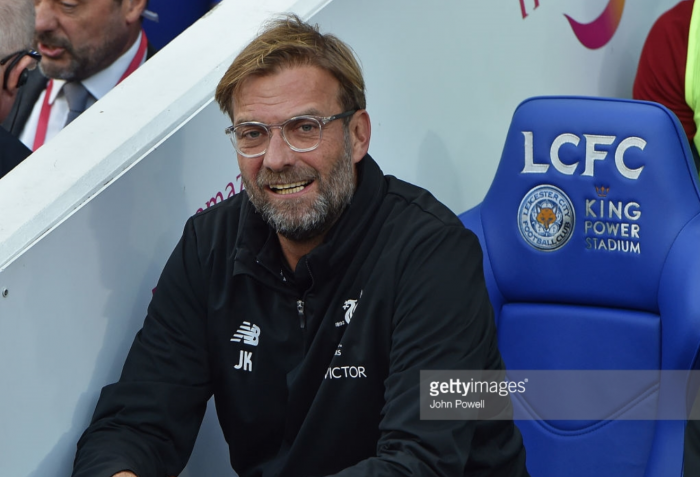 Leicester City's key strengths remain the same under Claude Puel according to Jürgen Klopp as his Liverpool side prepare to host the Foxes on Saturday afternoon.
Since Puel took over at the King Power Stadium in late October, Leicester have won five Premier League games having won just two of nine under previous boss Craig Shakespeare.
Though the Frenchman's appointment was met with concerns over his playing style, having been sacked for dour displays as Southampton boss, Leicester have attacked with pace and verve under Puel thus far.
And Klopp believes that the 2015-16 league champions remain dangerous in the characteristics facets of their game, hailing their "unbelievable" counter-attacking.
Klopp: Reds must show they are ready
"On a good way, football-playing, a real development to see," noted Klopp when asked about how he assesses Liverpool's next opponents. "At least since Claude Puel is in, you can see they change. The main strength is still the same."
The German hailed: "They are good organised and an incredible threat in counter-attacking with the speed of Jamie Vardy, [Riyad] Mahrez and now [Demarai] Gray, properly involved in the first line-up. That's really good."
The Liverpool boss also acknowledged Leicester as an "experienced team" and warned that "for sure" the game "will be difficult."
He acknowledged that they "didn't have the results in the last four games" but insisted that it means "only that they are more greedy or desperate for a result now."
Klopp feels that for Leicester it doesn't "make a big difference" that they are playing Liverpool rather than any other opponent because "they need the points."
"That makes the job difficult," he accepted. "But that's how the Premier League is. All teams have quality, especially Leicester."
Yet he also referred to Liverpool's two previous meetings this season with Leicester, a 3-2 away win in the league and a 2-0 League Cup third-round defeat, Klopp declaring his charges "the better side" across 120 minutes of those 180.
"For sure the second half in the Carabao Cup was not that good when they scored, but all the rest - we played really well. But it was with another manager," he admitted.
Klopp continued: "We aware of their development but we still want to win the game. For that, we need to be ready again. It's a very intense period but it is for all teams so it's fair and we have to show that we are really ready."
"We can still be at our best more often"
The visit of Leicester represents Liverpool's final fixture of 2017 with an away game against Burnley at Turf Moor kickstarting the Merseyside club's new year on January 1, just 48 hours later.
Asked whether he had any New Year's resolutions, Klopp joked: "Scoring more, conceding less - easy, eh?"
"Even when I think we've played really well very often, I would like to say we can play more often at our best - and if we are not at our best, we still have to get results," he said.
Klopp declared that "these are a few things" that the club are actively "working on" and insisted "so far it's not too bad" but there is "enough space to improve" even more.