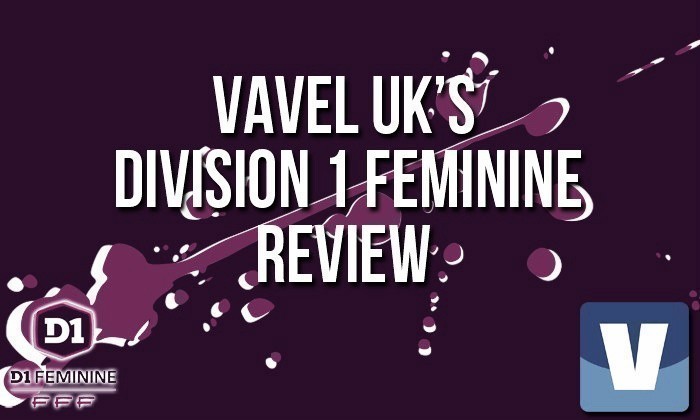 Even though there is still many matches to go in the Division 1 Féminine, Olympique Lyonnais took another step towards retaining their title in Week 14 of the league. It will take a massive effort by those below them to stop from retaining the title and so far, no one seems ready to do so.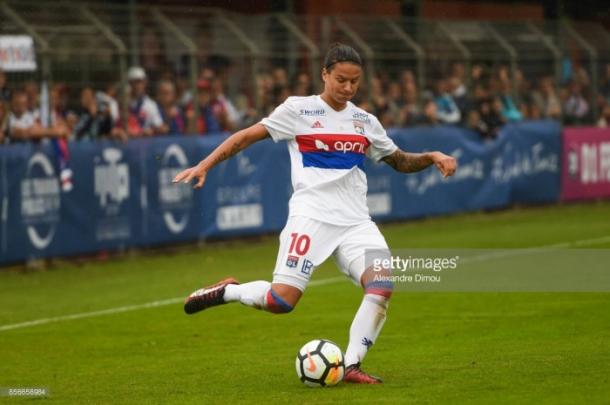 Montpellier HSC came into this match knowing that anything less than a win would not only dent their title aspirations but also make their European goal for next season even harder to achieve. OL have talented players all across the board but it took the brilliance of German Dzsenifer Marozsán to inspire the home side to a pivotal win. The midfielder scored the first of two goals just before half-time and then put her team 2-0 up in the 68th minute. OL kept Montpellier at bay until stoppage time where Swedish international Linda Sembrant scored a consolation goal for the visitors.
OL stay on top of the league and are five points clear of their nearest challengers. Montpellier stayed in third but will have to find a way to make a seven point gap if they want to play in the UEFA Women's Champions League next season, although they do have a game in hand still to play.
Paris Saint-Germain continued to try and stay within touching distance of OL by winning their home game against EA Guingamp. Guingamp made it a game for as long as they could but like OL, PSG have too much talent across their roster to be denied for 90 minutes. Eva Perisset scored the opener in the 36th minute and Jenifer Hermoso made sure of the three points in the 53rd minute.
PSG are now without the services of Verónica Boquete who completed her transfer to China earlier this week but they still have enough in the team to not only test the current champions but also try and cement their place in Europe next season. Guingamp on the other hand, have internal issues to sort through. After the loss to PSG, the players at the club went on strike and it seems as though the turmoil in the club has not been fully resolved yet. They currently sit in ninth place but are only one point away from the relegation zone. They will need to resolve their issues on and off the field quickly or they will find themselves in a relegation battle very soon.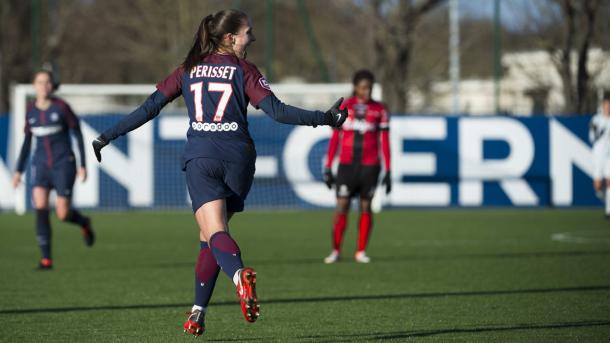 Olympique de Marseille continue to show signs of life after an abysmal first half of the season for them, this time picking up a 1-0 win over FC Girondins de Bordeaux. Last season's hero, Viviane Asseyi may not have as many goals as she did then but her fourth of the season which came in the 65th minute was enough for the home side to grab a vital three points. Neither side had much in the way of chances so Marseille will be thankful that Asseyi took her chance when it fell her way.
Marseille are still rooted at the bottom of the division but are now only three points away from moving out of the relegation zone. If they can continue to pick up points against those around them in the table, they can survive the poor form they showed in the latter part of 2017. Bordeaux still sit comfortably in fifth and are seemingly not in any danger of sliding into a relegation battle however this loss will concern them considering the form of both sides before the game.
Fleury 91 gave themselves another boost up the table with a surprising 1-0 over ASJ Soyaux. The newcomers to the division continue to pick up points where they can and place themselves away from the bottom of the league. This time around Salma Amani scored her third goal of the season in the 84th minute which proved to be enough for the home team.
With the win, Fleury are in eighth place and two points away from the bottom two spots. If their form continues the way it is over the last five games, that gap will become bigger. Soyaux stay above Fleury even with this loss, in sixth with 14 points. They, like Bordeaux, are comfortably in mid-table but they will know that further results like this one will place them in an uncomfortable position as the season reaches its apex.
The last two matches of Week 14 saw two nil-nil draws between Rodez AF, Paris FC, ASPTT Albi and Lille OSC.
Paris FC were unable to use the considerably talent gap to find a way past Rodez and thus could only pick up one point from this game. The Parisiennes sit in fourth and are far away from mounting a challenge for the title or a spot in the Champions League next season, something that they will not be entirely happy with. Rodez pushed themselves within one point of safety with this result and will look to use it as a spring board in the next few weeks.
Albi and Lille were also unable to find the winner to help their cause when they faced off against each other in Week 14. The draw benefited Albi more than Lille however as the hosts leapfrogged their opponents into seventh place. Lille slipped down the table into tenth and will know they have a real battle on their hands to stay in the division next season.