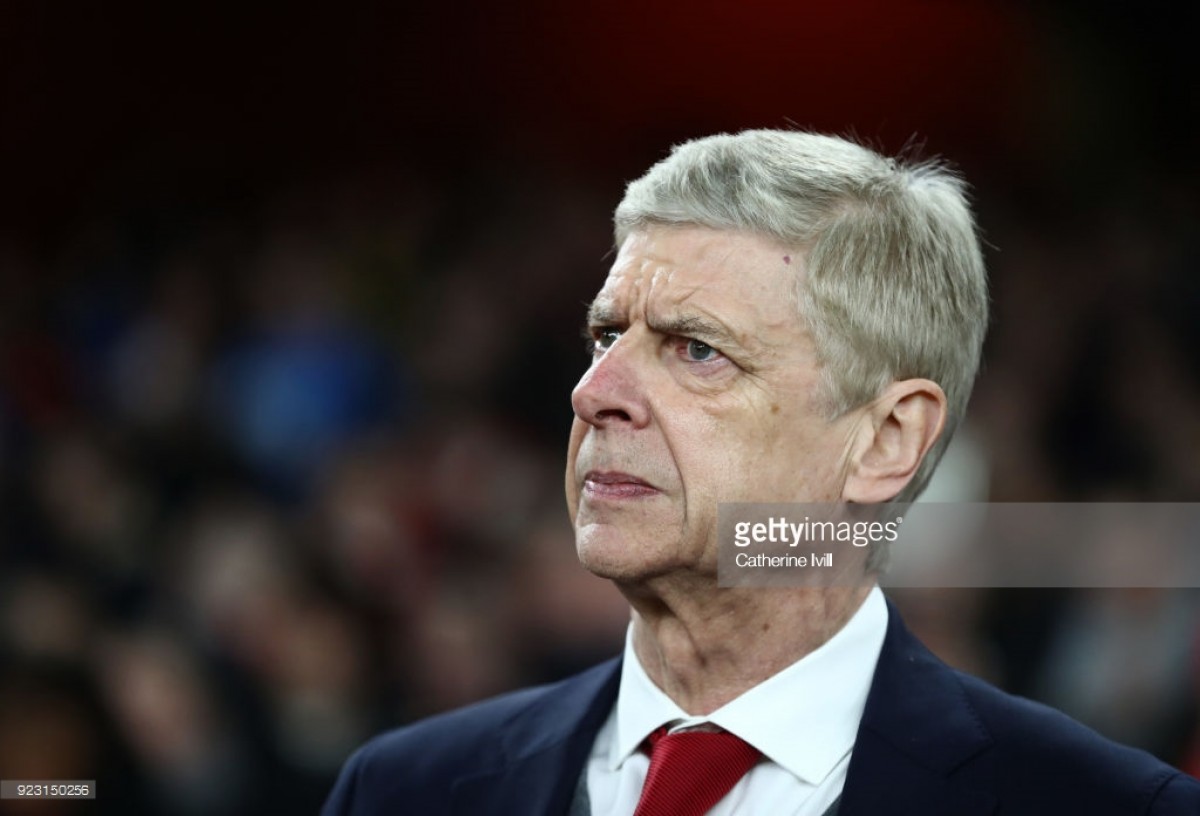 One hurdle stands in the way of Arsenal and their sixth trophy at Wembley Stadium in four years, as the Gunners come up against league leaders, Manchester City in the Carabao Cup final.
Wenger excited ahead of the final
Arsene Wenger has spoken ahead of his 13th cup final with the Gunners, branding the spirit of cup final day as 'a day where the whole club comes together.' The Frenchman will certainly be hoping so, as Arsenal face the toughest opposition in Pep Guardiola's Manchester City.
Many questions have been asked of Arsenal this season, some of which can be answered by Arsenal's performance in tomorrow's final. Wenger declared his team must have 'strong belief' if they are to overcome their opponents.
"We need to be well organised and take every opportunity to go forward."
A tough road to Wembley
Arsenal have had a tough run in the cup, seeing off London rivals Chelsea in the semi-final, after a goalless first leg at Stamford Bridge, the Gunners came from 1-0 down in the second leg to eventually win 2-1.
"We faced some good teams. If you look at our run it was not an easy one."
Wenger also dismissed any downplay of the League Cup final.
"It doesn't matter how you get to the final. Once you're in the final you want to win it."
The Gunners to go out all guns blazing
The Arsenal boss has revealed he will play his strongest side, as he bids to win his first ever league cup as Arsenal manager. Midfielders Jack Wilshere and Mesut Özil have been deemed fit for the clash.
Both Arsenal and Manchester City will be raring to go in the cup final, with a trophy at stake for both sides. Arsenal have not lost a cup game at Wembley since their League Cup nightmare against Birmingham City in 2011.
Wenger has remained level headed despite possessing such a frightening record at Wembley.
"We need to perform on the day and go home having done our job well – that is of course to win the game."
A notable win for the Gunners of course being last season's FA Cup semi final win over Guardiola's City, showing great resilience to come from 1-0 down to proceed to the final with a 2-1 win.
It's not just Arsenal with an impressive cup final record, as Guardiola has lost just one cup final in his managerial career.
"Everybody expects a very exciting game and I think it will be."