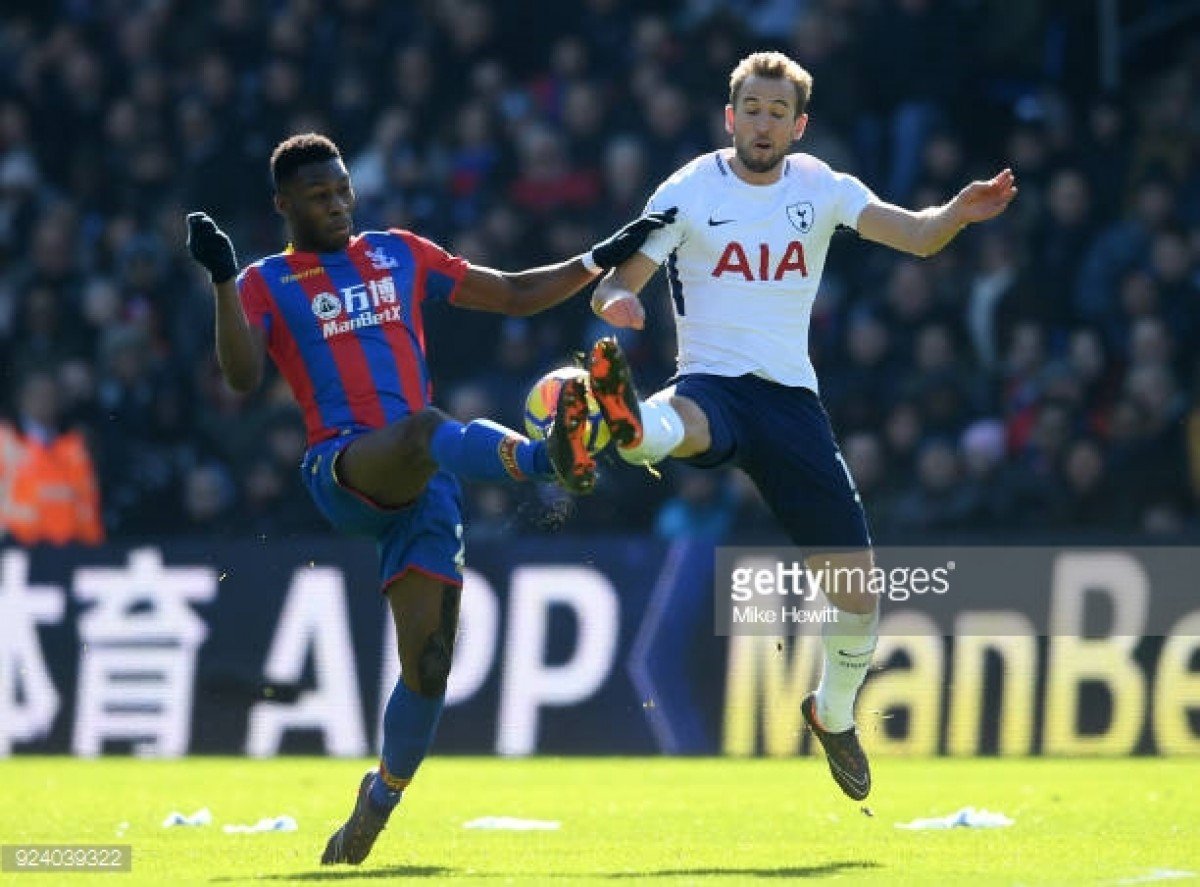 This could be a huge result in the top four race as Tottenham Hotspur ground out a win against a very resolute Palace side.
Harry Kane notched his 150th career goal and pushed himself into the lead in the golden boot race.
Here is how we thought the Spurs players performed.
Lloris and back four barely troubled
Hugo Lloris - 6/10: Didn't have a lot to do today in South London. A combination of poor attacking play from Palace and an excellent defence in front of him meant that the Frenchman had a very easy afternoon. Should have brought a pack of cards to keep himself entertained.
Serge Aurier - 6: A more composed performance from the Ivorian and looked more assured at the back than he has done in recent games. His tackle on Alexander Sorloth mid way through the second half showed his true quality. Needs to work on the through ball to the right winger and definitely needs to learn how to take a throw in, as he gave away three foul throws in the game. Still struggling to figure out how he missed that chance from the Ben Davies cross.
Davinson Sanchez - 7: The Colombian was again superb at the back for Spurs and is making that near £40 million fee in the summer look like a bargain. Between Eric Dier and him, they kept Christian Benteke rather quiet today and limited the actions needed by Lloris in net. Very calm on the ball and was able to pick any pass he wanted.
Eric Dier - 7: This was Dier's first game back at centre back in a long time but his performance seemed he had never moved away from the position. As already mentioned between him and Sanchez, Benteke was limited in attacking positions and the centre back pair made life very easy for Lloris. Dier showed how much of a utility player he can be again by slotting into the back four in both Toby Alderweireld and Jan Vertonghen's absence
Ben Davies - 6: A very average performance from one of Spurs' standout players this season. Put in the occasional good cross which frustratingly came to nothing. The Welshman was the linkup man between Moussa Dembele or Victor Wanyama and the man who was wide left which was Erik Lamela or Heung-min Son.
Dembele impresses in midfield while Kane makes the difference
Victor Wanyama - 6: Starting to get back to his best today. Broke up the play very well and helped start attacks with simple yet effective passes. Still looks a little short on fitness, so it was little surprising that he was chosen to play the full 90 minutes out of the two defensive midfielders but Dembele also struggles to play the full 90.
Moussa Dembele - 7: Another assured performance by the Belgian who was able to show his strength at push Spurs further up the pitch. Linked up play very well and created opportunities for the full backs to push forward as he was able to pick them out easily. Was not easily bullied by the Palace midfield and was able to retain possession excellently.
Christian Eriksen - 7: Not the most vintage performance by the Dane but it was his corner which caused the only goal of the game. He mixed up his set pieces throughout the game, with varying degrees of success. Played some excellent balls over the top of the defence. He was by far the most creative player in the Spurs midfield.
Dele Alli - 6: Alli's reputation seems to be getting the better of him in terms of his supposed "diving". Created a few chances for himself and Kane but nothing came of it. Alli seems to have controlled his short fuse a little better, he didn't lose it when he was jeered at by the Palace fans after two semi-penalty claims in the second half.
Erik Lamela - 5: On his 100th Spurs appearance, Lamela was the weak point in the front four. He struggled against a very robust Palace midfield and wasn't able to create as many chances as he normally does. It was not a surprise that he was the first player to be taken off.
Harry Kane - 7: A frustrating afternoon for Kane. It really didn't look like he was going to get his 150th club career goal today as he had some incredible misses which you would put your house on him scoring. He was almost gifted an opener when the ball dropped to him only a few yards out but Wayne Hennessey was equal to it. Kane did create his goal out of nothing by creating the space between himself and Delaney and produced an exquisite header to give Spurs a vital win in the top four race.