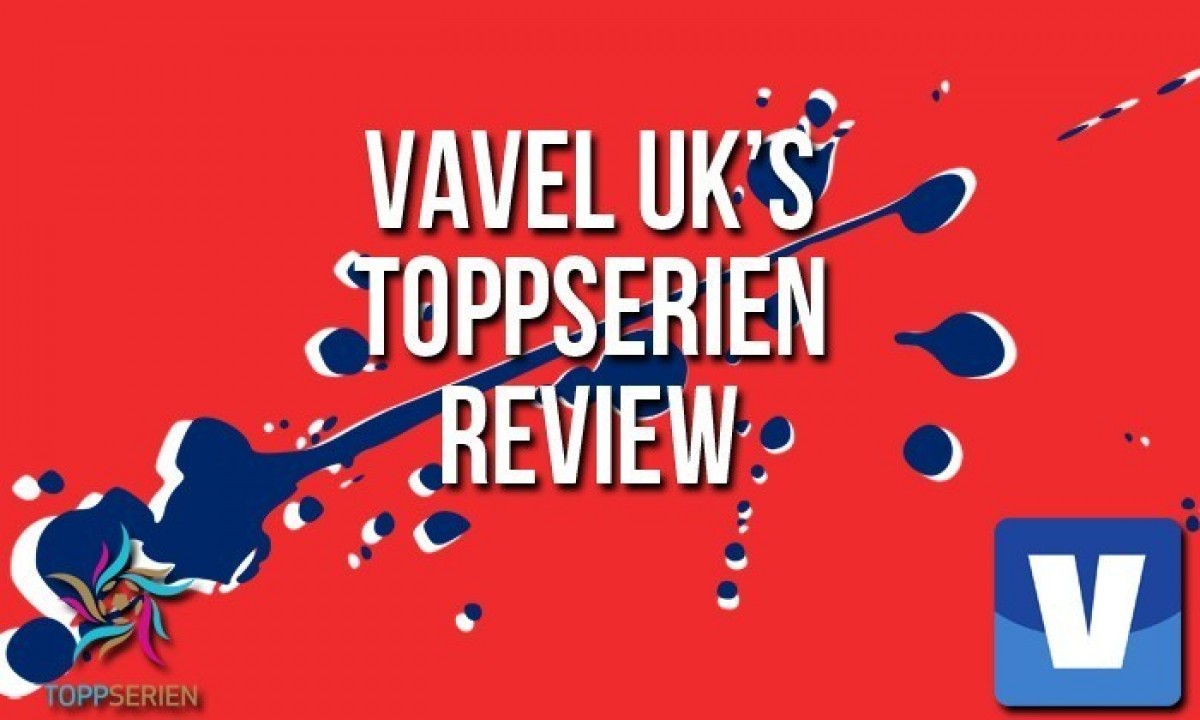 Toppserien is back and it welcomed us back with plenty of interesting match-ups. We had not one, but two, derbies to look forward to when Vålerenga and Røa welcomed LSK and Lyn respectively. Elsewhere, Klepp welcomed Arna-Bjørnar, Sandviken took on Kolbotn while Grand Bodø played host to Trondheims-Ørn.
Stabæk- Avaldsnes has been postponed until the 1st of May due to the weather
Football masterclass from LSK while Arna-Bjørnar defeat Klepp
Many experts, ahead of this season, billed Vålerenga as the number one contender to LSK's Toppserien crown. However, in their opening game they looked every bit like a team who had lost ten players and signed the same number. LSK have won the league four times in a row and they showed no signs of slowing down in their pursuit of a fifth title in a row. Ingrid Engen, a new signing from Trondheims-Ørn, got LSK's season underway in the best possible way when she made it 1-0 after just four minutes.
In the second half, Sophie Roman Haug and Guro Reiten scored a brace each, with the latter making it 5-0 with a stupendous goal from the halfway line in the 72nd minute. The 5-0 win is a strong message from LSK, especially against a team that have invested as heavily as Vålerenga has. It was a knock on the head for Vålerenga, but it was never going to be easy with so many changes for the side. They have a strong squad and should get better and better as the season progresses.
At Klepp Stadion, Klepp faced Arna-Bjørnar in a game between two sides that both have ambitions of finishing in top three. Arna-Bjørnar's Lisa Fjeldstad Naalsund was the player of the match and her two goals was enough to ensure Arna-Bjørnar a 2-1 win. Hege Hansen scored Klepps goal, but it wasn't enough.
Positive signs for Grand Bodø, Lyn and Kolbotn
Ahead of the season, many had predicted that Grand Bodø, newcomers Lyn and Kolbotn would find themselves at the bottom of the table come November. However, all three side emerged victorious in their first round games and showed that it might not be as simple as that.
The spectators at Nordlandshallen saw a game between Grand Bodø and Trondheims-Ørn that went down to the wire. The home side, Grand Bodø, took the lead through new signing Melisa Hasanbegovic in the 58th minute, but Trondheims-Ørn equalised ten minutes later when Julie Skjeflo Adserø put the ball past Bodø's keeper Siiri Vilhelmiina Valimaa.
However, just as it looked like the two would take home a point each, Maiken Bakke gave the home side the win with a 90th minute winner. Grand Bodø managed two wins all season last year, so this is a dream start for them.
Another team who struggled last season, Kolbotn, also got the perfect start to the season when they visited Sandviken. Kolbotn's Marit Bratberg Lund ended up becoming the match winner, when her 19th minute goal ended up being the lone goal of the game.
In the last game, Lyn got the perfect start to life in Toppserien. Two first half goals from Camilla Linberg and Jenny Kristine Røsholm Olsen saw the newcomers go into the halftime break with the advantage, and despite Røa's Vilde Bratland scoring a peach of a freekick towards the end of the game, they had to see Lyn take all three points today.