Tottenham Hotspur 5-3 Chelsea 1 January 2015
Where else to start other than the day Harry Kane announced himself to the world. Chelsea took the lead at White Hart Lane through Diego Costa before three goals in 15 first half minutes to give Spurs a 3-1 lead going into the break. The main man Harry Kane equalised with a beautiful strike from outside the box before a quickfire double from Danny Rose and an Andros Townsend penalty. Kane added his second of the game early in the second half, before Eden Hazard capitilised on a Federico Fazio mistake. Nacer Chadli restored Spurs' three goal lead, 12 minutes from time. John Terry made things a little tense when he scored with 3 minutes left on the clock.
Tottenham Hotspur 2-0 Chelsea 4 January 2017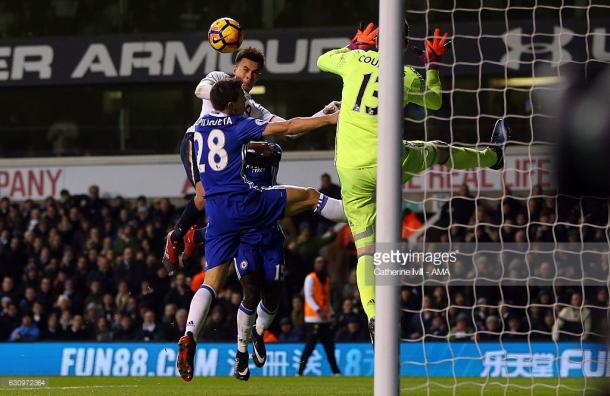 There must be something for Spurs in playing Chelsea at the turn of the year. Chelsea came into this looking to set a new Premier League record of 14 straight victories but were halted by a Dele Alli brace either side of the interval. The game was on a knife edge before Christian Eriksen picked out Alli with a peach of a cross as the game entered first-half stoppage time. The two again combined for the second. This result kept Spurs' unbeaten run going at home and Spurs would go onto remain the season unbeaten at home in the final season at he Lane
Chelsea 2-2 Tottenham Hotspur 2 May 2016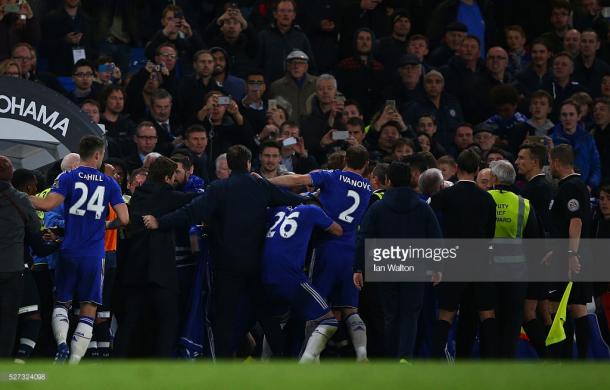 Better known as Battle of the Bridge. This was the game that handed Leicester City the title. Tottenham needed to win to have any hope of catching the Foxes at the top of the table. Things were looking good for Spurs when Son Heung-Min and Kane gave Spurs a 2-0 lead going into the break. There was a brawl as the players entered the tunnel which must have rattled the young side as they went on to capitulate and hand the title to Leicester. As goals from Gary Cahill and Hazard ended Spurs' faint hopes for the league and, the ensuing brawls and rash tackles, left Spurs rattled for the remainder of the campaign.