Manchester United manager José Mourinho hinted that he will make changes for his side's match against AFC Bournemouth at Dean Court on Wednesday evening.
The 55-year-old was not happy with his side's performance in the 1-0 defeat to lowly West Bromwich Albion on Sunday afternoon at Old Trafford. Jay Rodriguez's stooping header in the second half was enough to secure the Baggies all three points.
When questioned on whether he would rotate his side on Wednesday evening, Mourinho instead felt that it is an opportunity for other players to impress rather than 'rotating'.
He said: "If I play a player against Bournemouth and the player is phenomenal, they play in the semi-final.
"It is not rotating as that suggests a player who plays against Bournemouth is to rest a player for the semi-final.
"It is an opportunity for some people to play and to try and get a place in the team for the Spurs."
An eye on FA Cup semi-final at Wembley
The main reason that Mourinho looks set to make a number of changes to his side on Wednesday night is because United face a huge FA Cup semi-final clash against Tottenham Hotspur at Wembley on Saturday evening.
Despite the fact that United do still have work to do to cement their place in second in the Premier League, winning the FA Cup is now clearly the priority.
Remarkably, Mourinho revealed that some players who featured against West Brom have already blown their chances of playing in the semi-final.
Mourinho said: "Some of the guys who played today have not got a place in that team."
When questioned on how he picks his side for each game, Mourinho had a very clear answer.
He continued: "I only know one criteria on how to pick a team, it is how they play. It is the only way I can select players. What do you want me to go for? The price they cost, their salary?
"The only way to pick a team is on performance."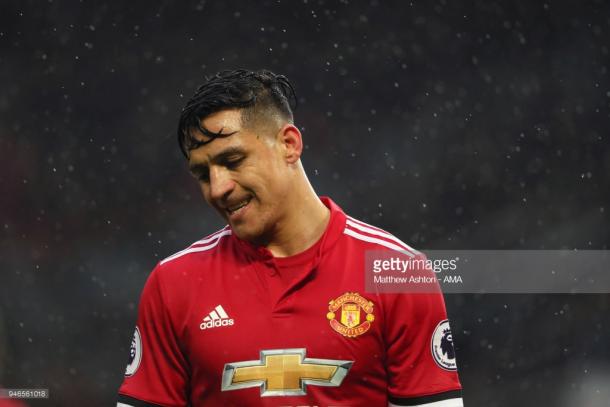 Pogba fails to build on second-half performance at City
Paul Pogba was the star man in United's dramatic comeback at near-neighbours Manchester City last weekend as he scored two goals in the second half to secure a 3-2 victory at the Etihad Stadium.
Many people felt that this could help finally kickstart his career at Old Trafford. However, the 25-year-old produced a poor performance on Sunday afternoon and may well have put a doubt in Mourinho's mind about playing him in the upcoming semi-final against Spurs.
On Pogba's poor performance, Mourinho said: "It was not just him. He had a yellow card so he was in a more difficult position than others.
"We were losing the ball so easy. We were losing lots of balls. The midfield players and the central defenders were at risk."
"Paul was substituted because of the yellow card and the way he played. He was not worse than some of the players who were on the pitch for 90 minutes."
Mourinho was asked whether he expected more from his experienced players on an afternoon which saw United booed off at both half and full-time.
He answered: "Consistency has nothing to do with age. It is to do with personality. I have managed players who are 30-years-old and are not consistent at all.
"I have managed younger players who are real professionals."