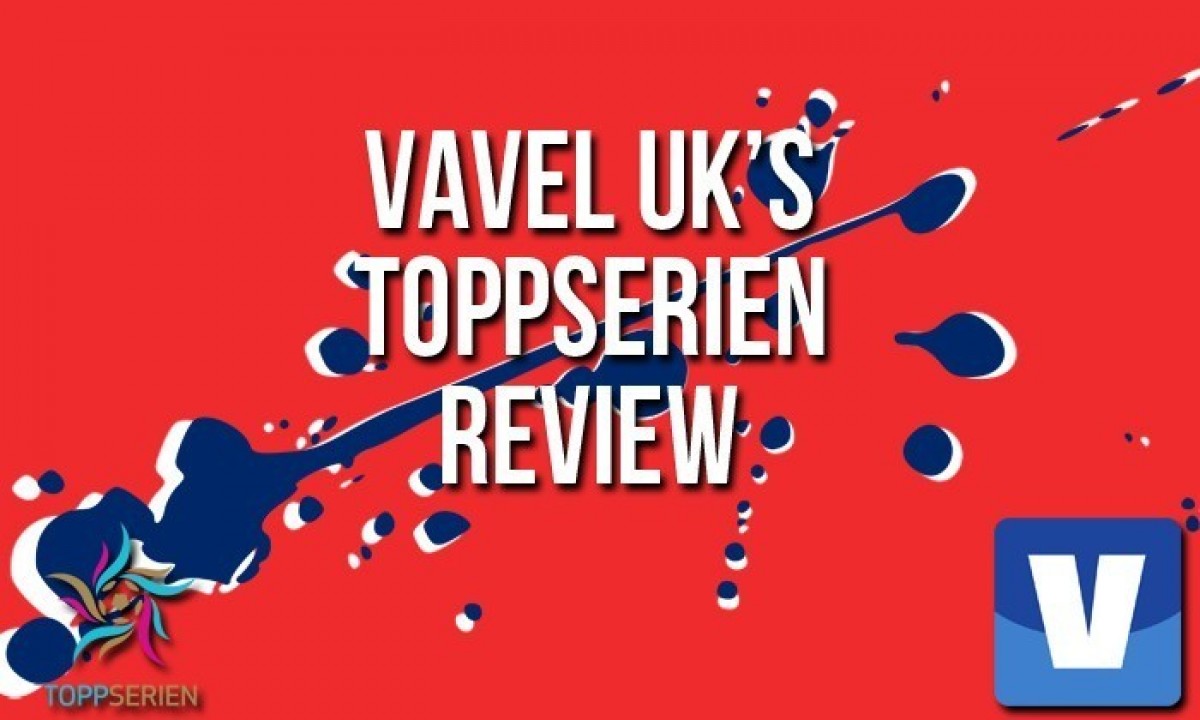 The Norwegian weather played a trick on Toppserien and as a result, three of the games from week two have been postponed to a latter date, but we had a full schedule in week three.
Week Two
Arna-Bjørnar 5–0 Grand Bodø
It was smooth sailing from Arna-Bjørnar against Grand Bodø from start to finish. Goals from Lisa Fjeldstad Naalsund and Amalie Vevle Eikeland meant that Arna-Bjørnar had a two nil lead at halftime. They added to that score-line in the second half when first Helene Lokøy Gloppen and later Naalsund and Cecilie Redisch Kvamme found the net.
LSK 6–0 Sandviken
Hot off an impressive 5-0 win over Vålerenga, LSK had to play Sandviken who, disappointingly, lost their opening match to Kolbotn. It didn't take long for LSK to leave their mark on the game, and after eight minutes Isabell Bachor had already made it 1-0. Two more goals, from Guro Reiten and Synne Skinnes Hansen respectively, ensured the Lillestrøm side a 3-0 lead at half time. The second half was just a few minutes old when Sophie Roman Haug made it 4-0, and with Bachor and Reiten both finding the net for a second time, LSK got an emphatic 6-0 win over Sandviken.
Trondheims-Ørn 1-0 Stabæk
While the other two games of the round where high-scoring affairs, Trondheims-Ørn against Stabæk was a much more even match-up. Julie Skjeflo Adserø's second-half goal for Trondheims-Ørn was all that separated the two sides at fulltime.
Avaldsnes–Klepp, Lyn-Vålerenga and Kolbotn–Røa had all been postponed.
Week Three
Klepp 3–2 Lyn
Klepp came from behind against Lyn to take all three points. Lyn got off to a great start when Linn Huseby gave them the lead after just three minutes. Mimmi Löfwenius extended that lead after 56 minutes, but an impressive comeback from Klepp saw Hanne Kogstad, Elisabeth Terland and Hege Hansen score three in the final 15 minutes of the game. The game ended 3-2 to Klepp.
Stabæk 2–2 Arna-Bjørnar
It was a thrilling affair when Arna-Bjørnar visited Stabæk. Jordan Paige Jesolva gave Stabæk the lead after 31 minutes, but a few minutes into the second half, Lisa Fjeldstad Naalsund equalized for Arna-Bjørnar. Naalsund now has five goals in her first three games this season. Stabæk re-took the lead after 63 minutes through Kelly Fizgerald, but Arna-Bjørnar responded just three minutes later when Emilie Nautnes netted her first goal of the season. With no more goals, the game ended 2-2.
Røa 2-5 LSK
LSK kept their momentum going when they played Røa. At the interval LSK were leading 3-0 with Sophie Roman Haug getting a brace and Synne Skinnes Hansen getting the third. Røa started the second half well, and within ten minutes they had scored twice and were suddenly back with a chance of getting points. Both goals were scored by Svava Ros Gudmundsdottir. However, LSK wanted it differently and via two late goals from Emilie Haavi and Haug, the latter earning herself a hat-trick, they managed to go home with a 5-2 win.
Sandviken 3–1 Trondheims-Ørn
Sandviken got their first win of the season when they welcomed Trondheims-Ørn to Stemmemyren Stadium. Stine Hovland and Kennya Cordner gave Sandviken a 2-0 lead, before a penalty from Julie Skjeflo Adserø gave Trondheims-Ørn one back. Cordner cemented the win when she made it 3-1 in the second-half.
Grand Bodø 0-1 Avaldsnes
Because of postponed games, this game against Grand Bodø was Avaldsnes' first league game of 2018, and they made sure they got off to the best start possible. Hanna Dahl's goal after 54 minutes was enough to give Avaldsnes a 1-0 win and secured them all three points in their league opener.
Vålerenga 2-3 Kolbotn
Vålerenga welcomed Kolbotn in the final game this weekend. It turned out to be a high-scoring affair where Kolbotn edged out Vålerenga to take all three points. Kolbotn got the perfect start when Julie Hoff Klæboe gave them the lead after 29 minutes, and when Karina Sævik made it both 2-0 and 3-0 everything pointed to a convincing win for Kolbotn. Vålerenga managed to pull two goals back through Victoria Ludvigsen and Anne Lise Olsen and ensured a tense affair in the closing stages. However, it was to no avail for Vålerenga as Kolbotn managed to hold on their 3-2 lead.