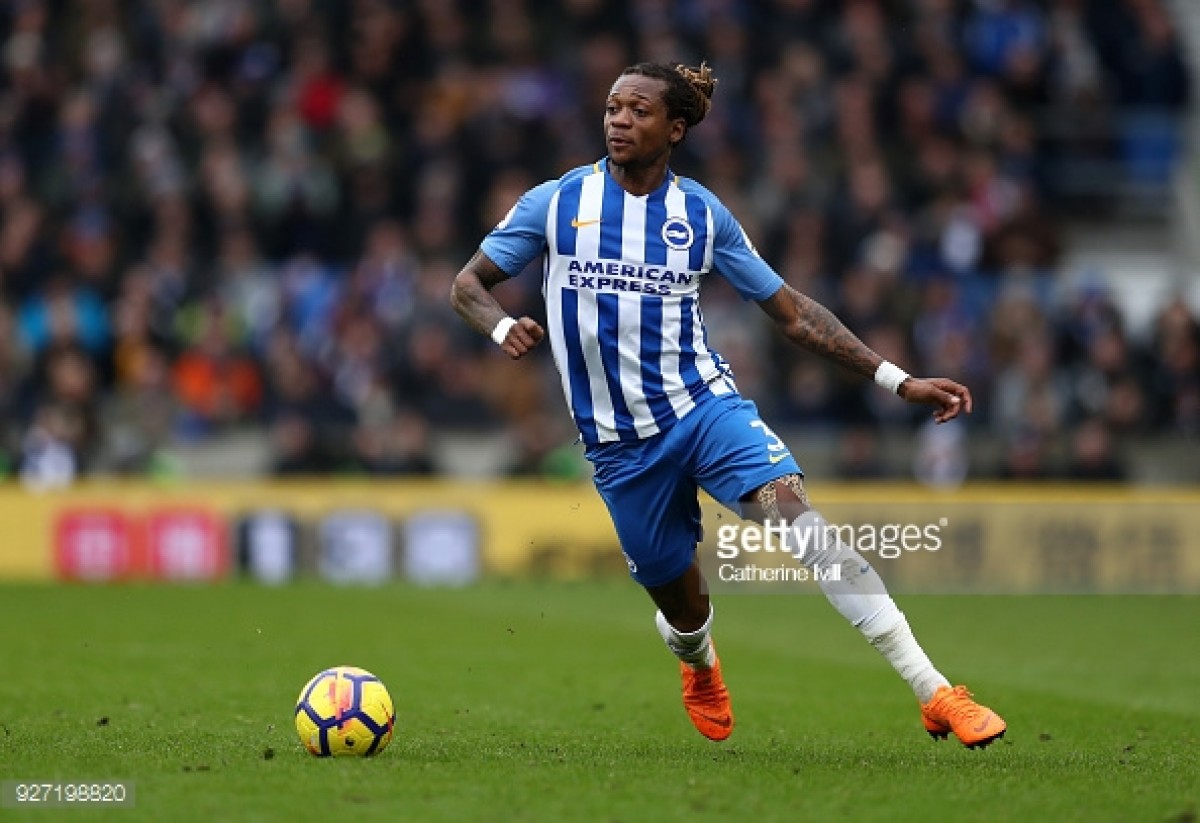 Gaetan Bong is putting Brighton before international duty, refusing to come out of the international wilderness.
Bong has resisted attempts from no other than legendary Cameroon striker Samuel Eto'o ​to persuade him to come out of retirement and play for his national side.
Bong's focus is with Seagulls after signing new deal
However, Bong's focus is solely with Brighton at the moment since signing a new deal in February which will take him to 2019.
Bong has represented Cameroon in the 2010 World Cup, but has not played for them since 2014 and remains in talks with them.
Bong told The Argus of the reason for not playing for the national team: "They have called me but the reason why I'm not playing for the national team at the moment is my decision.
"I love my country and they want me to go back. I've even had my friend Eto'o (Samuel) calling me, but I've made this decision because everything is not right at the moment."
Bong 'loves his country but things need to change'
Bong also talked about how he gives 100% on the pitch, saying;"I'm someone who always gives 100% and when I feel it's not the same around me, then I will stay and do my job for my club.
"I love my country but things need to change and I think they are changing. It's complicated, but I'm looking at everything: who's the new coach, everything. I want to play for my country, but I'm thinking it over, the time is not right yet."
​​Bong could come against Jay Rodriguez again
Bong could come up against West Brom's Jay Rodriguez ​next season, after he has been linked with a return to former club Burnley, who Albion face on Saturday at Turf Moor.
Bong accused Rodriguez of making a racist remark to him in Brighton's 2-0 defeat at The Hawthorns. Rodriguez was then charged by the FA, ​before an independent committee then ruled his case against him to be unproven.