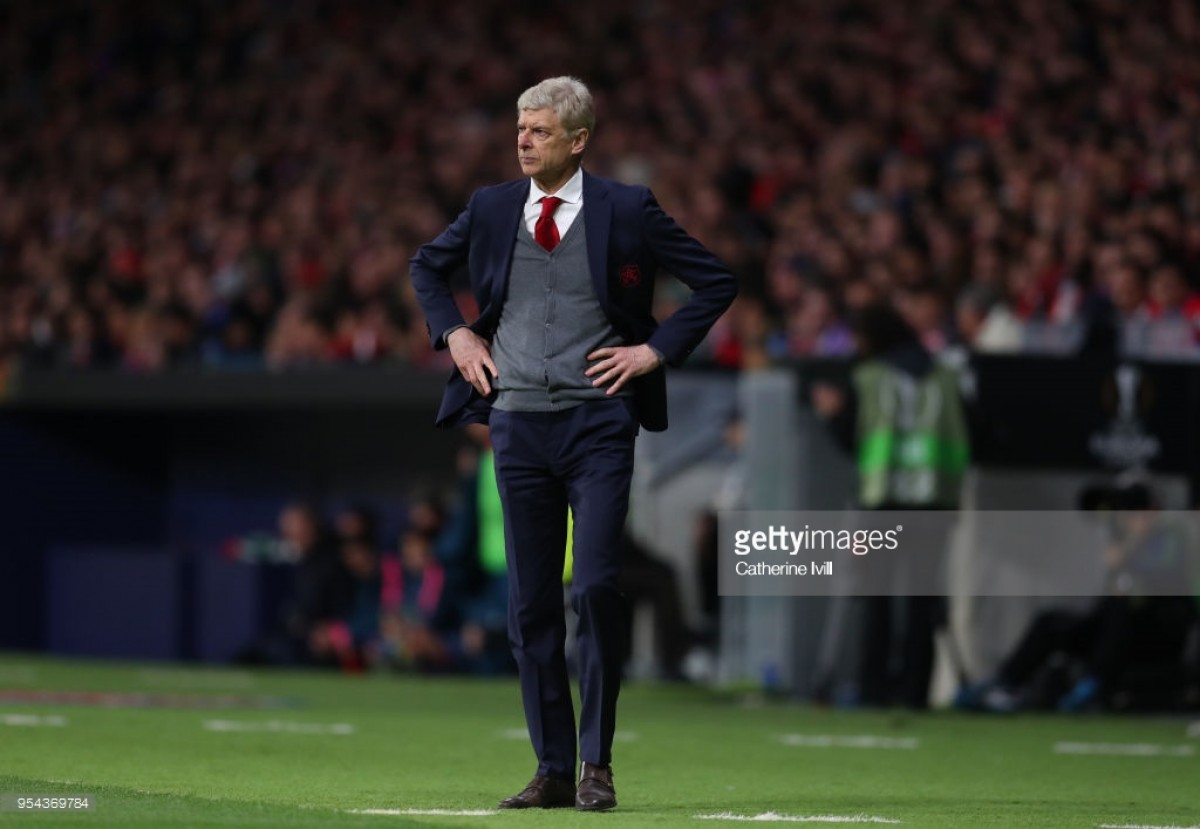 Arsenal manager Arsene Wenger has defended Mesut Ozil after the German came under criticism from former Gunner Martin Keown.
Strong words after tough night
Keown questioned the Arsenal midfielders' effort throughout the Europa League semi-final against Atletico Madrid, and believed that he was "not fit to wear the shirt" on Thursday night.
In response to this, Wenger said in his post-match press conference: "I don't agree with that, you will see that when you analyse his physical performance that he gave a lot tonight.
"It was a difficult game, physically very intense and I am convinced that Ozil should not be now victimised by anyone because we did not score. We had plenty of opportunities in the two games and we lose as a team."
Despite feeling that his team put in maximum effort, Wenger was left frustrated by his players lack of quality in the final third over both legs.
"We missed something in the final third because we had plenty of opportunities. If you look at the number of chances we created over the two games, the least you can say is that we can be very frustrated.
"In the first game, the tie should be over and in the second game, in the first half, we had plenty of opportunities but we always missed something in the final ball."
No plans just yet for Wenger
With no other trophies left to compete for, Wenger spoke about what lies ahead for the club.
"Now for the club, they've got some time to think about what to do for next season. I think there are some good ingredients in our team and they will bounce back.
"These players have quality and with the right additions in the summer, they have the ingredients to compete next year."
The boss was also asked about whether he could see himself coaching against Atletico Madrid again as a La Liga manager, unsurprisingly though he kept the focus on the defeat.
"I'm very, very sad to leave the club with this exit. I will take some time to recover from that and then after I will see what I will do with myself in the future. I have no plans at the moment."