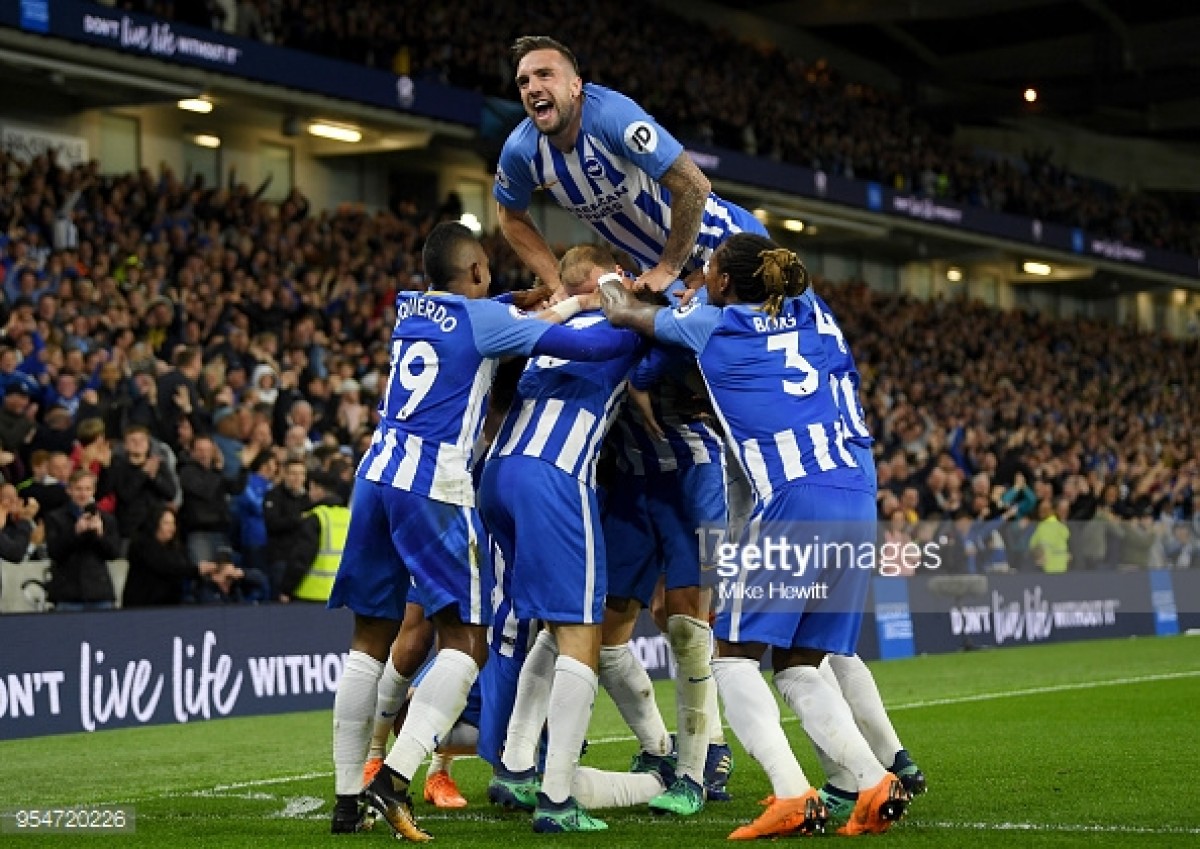 Brighton secured their Premier League survival after beating Manchester United 1-0 at the Amex. Pascal Gross scored the decisive goal in the 55th minute which was given after goal line technology proved the ball had crossed the line.
Brighton closed down and went at united
Brighton got at the visitors from the opening minute, which they hadn't really done in the previous two encounters, where they sat back. This proves decisive as it gave United no time on the ball and caused them to make mistakes e.g. loose passes. This is where the goal came from with Nemanja Matic making a loose pass to Davy Propper who then set in Jose Izquierdo who cross then was ripped by David De Gea onto Gross's head and over the line.
Everyone in the team knew their jobs and they really executed them and made it one of the best performances at the Amex this season and brought a fitting way to guarantee their top flight status next year.
Anthony Knockaert was the big difference
Another key difference between this victory and The Seagulls other encounters with United and that was Knockaert who really turned up. He looked like the player he was last season, the one which picked up Championship Player of the Season.
He absolutely tormented the United defence and was going past them like they weren't even there. He made two or three runs which saw him sprint 40 yards up the pitch and go past United players with ease and make things tick for the home side
He deservedly was named man of the match, which in all fairness was exactly what he deserved for his star role in the victory.
United didn't turn up
United really didn't show up today and it cost them. They had 100's of million pounds of talent in their squad and they struggled to contain a Brighton side who are worth nowhere near that.
A big disappointment for the away faithful, who travelled miles to support their team, was the performance of £89 million pound signing, Paul Pogba. The Frenchman was very wasteful and just look frustrated and disinterested.
He made a countless number of poor passes and struggled against Brighton's midfield of Propper and Dale Stephens and when Pogba doesn't turn up, you know it's going to be a tough for them to get a result.