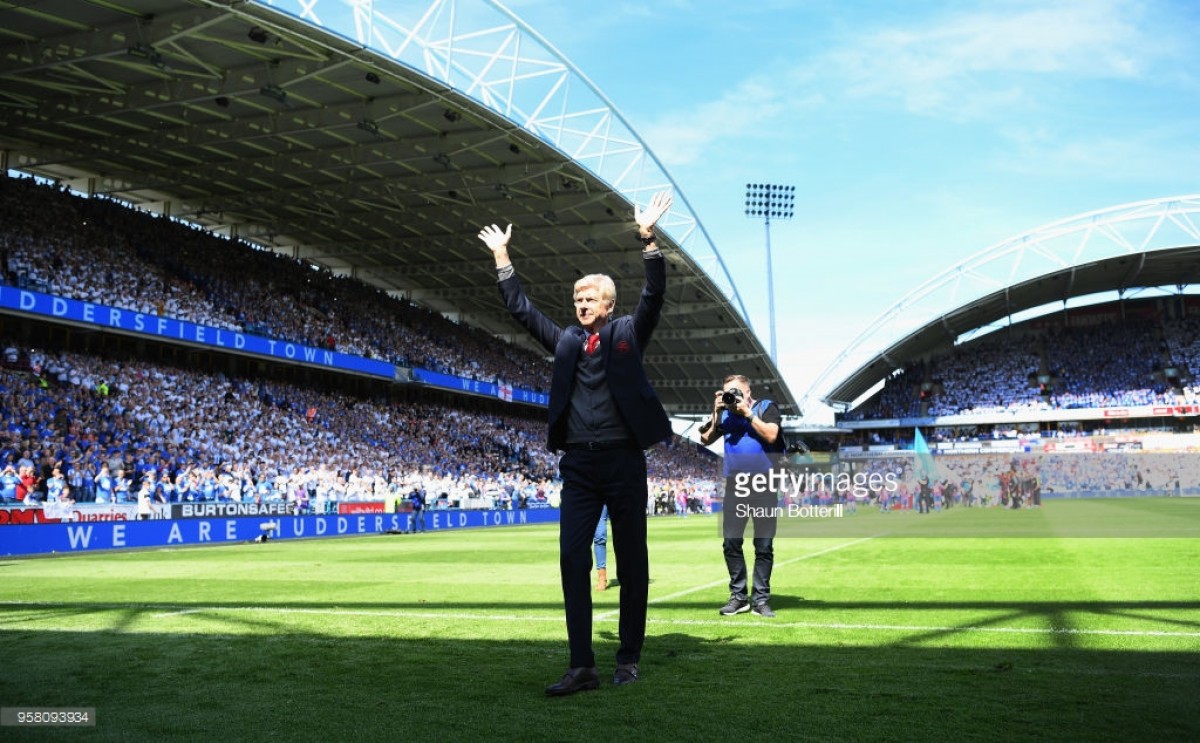 Arsene Wenger was left "sad" but not relieved as his final match in charge of Arsenal ended with a victory over Huddersfield.
Pierre-Emerick Aubameyang, Wenger's final signing from back in January, got the only goal of the game, finishing off a typical Arsenal move from less than six yards out.
The end of the long goodbye
"Do I feel relief? Not really, I'm sad," Wenger said after the game.
"At some stage it has to end. I wish everyone well, the fans have been great until the end and I wish the club well for the future.
"It will be hard to adjust but I will have to deal with that. I will remain an Arsenal fan above everything else."
During his final week in charge Wenger spoke about recieving offers before he said a final goodbye to Arsenal, and after Sunday's win he reiterated his desire to remain in football.
"I will stay in football for sure. Whether that is managing or not... I am addicted and I don't think that can be cured."
No regrets regarding longevity
During the second half of his tenure Wenger faced a lot of frustration and anger from the supporters, but the Frenchman says he does not regret staying as long as he did.
"I reiterate that I love English football but I learnt as well to love England over the 22 years. You do not stay in a country like that if you don't like it.
"For me that's as well a good return from people who love football here. It's a special country, especially for football. That's why I stayed such a long time."
Managerial bond continues between Gunners and Terriers
This match formed another link between the two clubs that will last forever. The first and most well known being the great Herbert Chapman, who won league titles with the Terries in the early 1920's before turning the Gunners into title winners twice in the 1930's.
"Herbert Chapman, who was maybe our greatest manager, came from here," Wenger said. "For me to come here on the last day has a special meaning.
"When you know the history of our club, for me it has a special meaning. In fact there was a photo just in front of the dressing room where Chapman smiled at me, because he was on the photo."