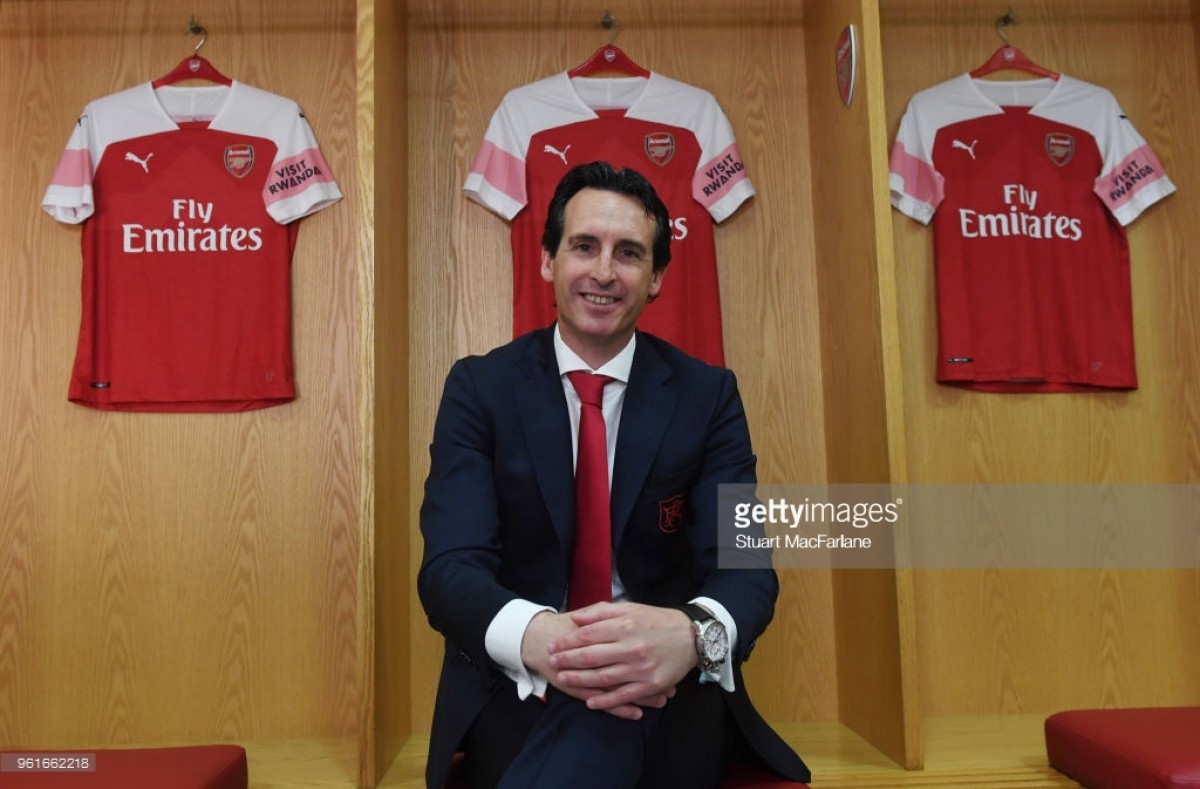 Unai Emery wants his Arsenal side to be "battling for every title" next season, and to return to Europe's elite.
The 46-year-old's appointment was announced on Wednesday morning, with his first press conference taking place later in the afternoon alongside Chief Executive Ivan Gazidis.
When asked what would qualify as success, he said: "Success next season would be developing, but how? By battling for every title.
"That's in Arsenal's and my history and I want it to continue."
The Spaniard's last job with Paris Saint-Germain ended last month with the French domestic treble of Ligue 1, the Coupe de France and Coupe de la Ligue, and before that he won three straight Europa League titles with Sevilla.
Possession and pressing key for Emery
Emery also outlined the style of football he wants his team to play. "In my career I am very demanding of myself as well as the people at the club and the players," he said. "The history here is one thing, they love to play with possession of the ball."
He expanded by saying "I like this personality and when we don't have the ball I want a squad to play with intensive pressure. Two important things are position of the ball and pressing when you haven't got it."
"I also want the team to make the fans proud of the side," he finished. "They are already but even more so."
New coach keen to bond with squad
Emery was also asked about Mesut Özil, the Gunners highest-paid player who missed the final three games of last season through injury. "He's one of the biggest talents here and I want talented players here," he confirmed. "I want to spend time with him and all of the players - to speak to them about how inspired and excited I am to be here and for them to feel it too."
He also added though that "we all need to give 100% and that's what I'm looking for from every player and myself."
On his first opportunity to work in the Premier League, Emery said: "I'm excited to be here and fight against some top managers and some top teams.
"The Premier League is at the top and everyone wants to be in the top leagues," he continued. "I speak with a lot of coaches privately but now that I am here, all information is welcome."