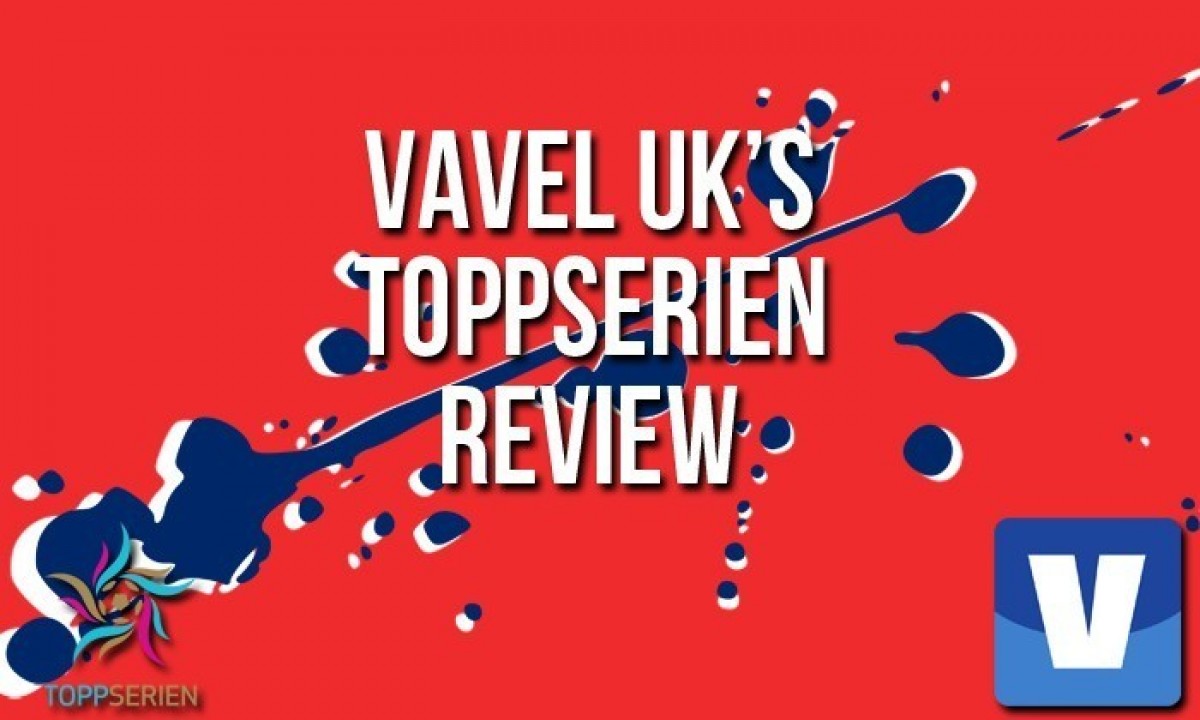 This was not just a weekend like any other in Toppserien. This was a so-called superweekend, where all six games were played at the same venue, The Telenor Arena in Oslo. NRK also showed all six games live on their main channel, so it was a big weekend all around.
This recap also includes a postponed game from week two between Avaldsnes and Klepp.
Week 9:
Røa 2-2 Arna-Bjørnar
Røa and Arna-Bjørnar kicked off the superweekend with a thrilling encounter that had plenty of goals and late drama. The game was just four minutes old when Emilie Nautnes gave Arna-Bjørnar the lead. Overall, it was an Arna-Bjørnar side who looked in control of the game, so when Nautnes added another goal to her name five minutes into the second half, it looked like the three points woud be headed to Bergen. However, Røa wanted it differently, and with ten minutes to go, they started their comeback. First it was Rebecka Wanvik Holum who made it 2-1, before Ragne Svastuen equalized with three minutes to go. Røa actually had the opportunity to grab all three points, when they were awarded a penalty in injury time, but Ina Skaug sent the penalty wide.
Kolbotn 3-1 Klepp
Kolbotn against Klepp were a match-up between the leagues number four and three. Karina Sævik celebrated her recent call-up to the Norwegian National Team with a brace for Kolbotn, while Nora Eide Lie also found the net for Kolbotn when she scored after a mazy run that left several Klepp defenders in the dust. Klepp only managed to score once, with Tameka Butt getting on the scoresheet, but that wasn't enough. Kolbotn won 3-1 and inches closer to Klepp in third.
Stabæk 0-1 Sandviken
Sandviken are in sensational form at the minute. After losing the first two games of the season, they have won the following six games on the bounce. Today's affair with Stabæk was a close encounter, but Sandviken once again proved too strong and won their seventh game in a row. Only one goal separated the two teams, and it was scored by Ajara Nchout, who looked lively all game.
Lyn 2-1 Grand Bodø
Grand Bodø have struggled this season and have a last place in the table to show for it. Lyn on the other hand, have impressed. The newcomers might still be in the lower end of the table, but they have scraped more points together than many expected. They added a further three to their tally today when they beat Grand Bodø 2-1. Swedish forward Mimmi Löfwenius gave Lyn the lead after five minutes, while Cecilie Noreng got Grand Bodø back in it after 50 minutes. The match winner came in the 86th minute when Linn Huseby secured Lyn all three points.
Vålerenga 0-1 Trondheims-Ørn
Vålerenga recruited heavily before this season and many expected them to be LSK's main challenger for the title this season. However, the season has not quite played out this way and Vålerenga have struggled to get enough points. Trondheims-Ørn have not had the greatest start to the season either, so both teams were desperate to get the three points.
There were only one goal in the game, and it was scored by Trondheim-Ørns's Julie Skjeflo Adserø. The win means Trondheims-Ørn is now tenth in the league, while Vålerenga is seventh.
LSK 4-0 Avaldsnes
Last season LSK and Avaldsnes finished first and second respectively, but the two could not have had more different starts to the current season. LSK have, as expected, been dominant and have won eight games out of eight. Avaldsnes on the other hand, only have three wins so far. This game did not change this picture much.
LSK was too strong for Avaldsnes, and with goals from Guro Reiten, Synne Skinnes Hansen, Malin Brenn and Sophie Haug they won 4-0.
Postponed match from week 2:
Avaldsnes 1-2 Klepp
Klepp got back to winning ways when they travelled to Karmøy to play Avaldsnes. Kirsty Yallop got things underway for Klepp when she scored on a penalty after 10 minutes before Meryll Abrahamsen levelled things up for Avaldsnes. Ultimately Klepp got the win through a goal from Elisabeth Terland in the 64th minute.