After a day of bumper Manchester United news we recap everything that's happened so far in tier two.
The last few weeks have seen more of the ramifications of the restructure with both Sheffield and the Doncaster Belles withdrawing from the league, unable to keep up with Crystal Palace promoted in place of Sheffield with the FA still deliberating over appeals.
After a disappointing season, Villa fans have been left to twiddle their thumbs so far this summer, having lost star players Beth Merrick to Sheffield Untied and Ebony Salmon to Manchester United after Chloe Jones announced her retirement. The only in so far that of Gemma Davies who takes over a manager.
As expected, most of Charlton's work has been offering new deals to their existing squad with Harley Bennett, Chloe Brunton-Wilde, Hannah Churchill, Charley Clifford, Grace Coombs, Kit Graham, Georgia Griffin, Charlotte Gurr and Nicole Pepper all signed on for the coming season. In addition, Riteesh Mishra has brought in and Ellie Bailles, Gemma Bryan and Lilli Maple from Palace, Amber-Keegan Stobbs from West Ham, Charlotte Kerr from Watford, Amelia Ritchie from Brighton. Sam Pittuck the only Addick confirmed as leaving the promoted club.
Initially setting up for life in the third tier, Palace saw the trio of Ellie Bailes, Gemma Bryan and Lilli Maple leave for Charlton with Roschelle Shakes off to Watford with Ashlee Hincks brought in from Millwall and Hannah Mackenzie signed from Spurs. Ciara Sherwood and Pam McRoberts have both agreed new terms but the new month will prove to be a busy one for the Eagles.
A team that rarely pushes the boat out with their signings, Durham have so far persevered with the formula that's stood them in good stead, renewing players for the new season having announced Zoe Ness, Nicki Gears, Rachel Lee, Emily Roberts, Beth Hepple, Lauren Briggs and Sarah Wilson have signed new deals. In addition, Abby Holmes has returned to the North East after a spell with PEC Zwolle.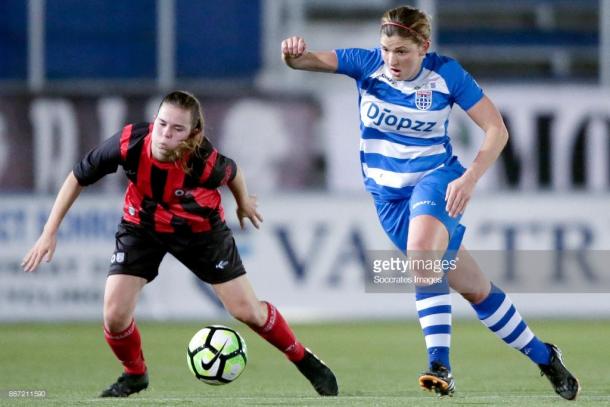 The only team not to have announced a single thing so far this window, Leicester City are keeping their cards close to their chest as they ready themselves for the jump up to the Women's Championship.
Having only lost Danielle Rowe to Portsmouth, John Donoghue has been busy committing his pre-existing players to new deals with Faye Baker, Avilla Bergin, Vicky Carleton, Rebecca Carter, Charlotte Owen, Leeta Rutherford and Amy Taylor all signed up for the new season. In addition, both Lucy Somes and Nina Wilson have been signed from Brighton as Charley Boswell has joined up from Pompey.
In for what could be another busy summer, the Bees have strengthened by bringing in Sarah Quantrill from Millwall with goalkeepers Nicola Hobbs and Sophie Harris both departing, the former for Sheffield United. Chelsea Weston and captain Ashleigh Goddard have also both left the Hive although Tricia Gould, Paula Howells and Rosie Lane have committed to the new season.
There was never any doubt that Manchester United would sign a wealth of talent from both tier one and tier two ahead of their first season, all 21 players announced earlier today.
Siobhan Chamberlain and Emily Ramsey join from Liverpool with youth international Fran Bentley signing from Manchester City to complete the goalkeeping trio. Alex Greenwood, Martha Harris, Naomi Hartley, Lucy Roberts and Amy Turner have made the switch from Liverpool to make up the defensive spine, they'll be joined by Kirsty Smith from Hibs.
Combining youth and experience the midfield is made up of Aimee Palmer and Millie Turner from Bristol, Arsenal and former Arsenal youngsters Lauren James and Charlie Devlin, Evertonian Mollie Green, Scot Lizzie Arnot and Katie Zelem who returns from a year with Juventus. With an attack that packs a similar punch, Jess Sigsworth and Kristy Hanson both join from the Belles, Leah Galton (best known for her time in the NWSL) returns to England as Ella Toone moves from Manchester City and free-scoring Ebony Salmon joins from Aston Villa.
In a similar position to the likes of Liverpool, Millwall have seen departures on top of departures with little movement in the other direction. Following on from Lee Burch's move to Yeovil, Leighanne Robe made the move to the top tier to join Liverpool as Sarah Quantrill left for the Bees and Ashlee Hincks joined Palace. Charlie Devlin has joined Manchester United, Rianna Dean has left for Spurs, Courtnay Ward-Chambers has taken the step down to QPR as Megan Wynne and Ella Rutherford have also left the club.
Although there has been news of incomings this week with Chris Phillips installed as first team coach and Pedro Martinez Losa announced as director of football.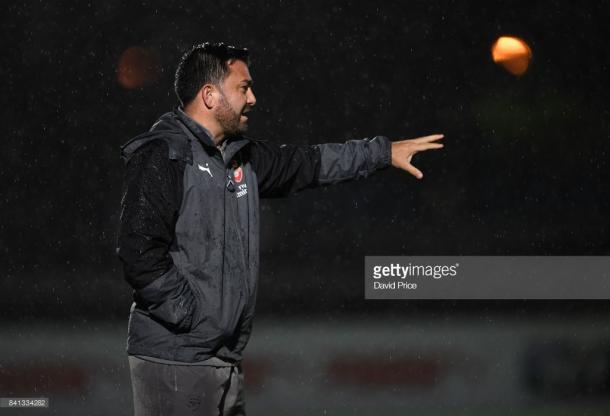 Already having made some big moves this summer, the Blades have signed Beth Merrick from Villa, Fran Kitching from Chelsea, Nicola Hobbs from the Bees, Nicole Kemp from Sheffield and brought Sam Tierney back to the club. In addition, Jen Pearson has left to link up with Brighouse Town.
Relatively quiet so far this summer, Rianna Dean has been Karen Hills' only signing thus far with Katie O'Leary and Hannah McKenzie both departing as long time goalkeeper Toni-Anne Wayne hangs up her boots.