One of Brighton's summer signings, Leon Balogun is giving everything to improve what The Seagulls currently have in their squad.
Balogun began training with his new teammates on Wednesday after having time to rest up and recover from Nigeria's last-minute knockout from this summer's World Cup in Russia at the hands of Argentina.
Balogun keen to get run of games with Brighton
The Nigerian defender will be hoping to continue his run of games that he got during the World Cup.
Balogun featured in all three of Nigeria's group games and came up against some top quality players in the likes of Mario Mandzukic, Lionel Messi and Gonzalo Higuaín to name just a few during the group stages.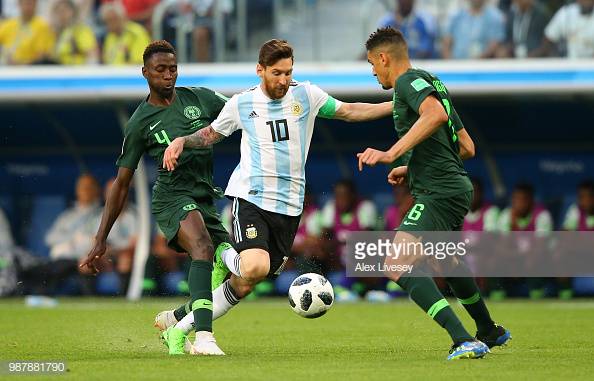 Season fast approaching for Balogun and his teammates
Brighton begin their second season in the Premier League with an away trip to Watford on the 11th August and Balogun told the club's website, he is looking to get up to speed for then.
The new signing stated: "The league starts very soon and between now and then it's about getting up to speed with everyone else as soon as possible.
"Then I want to take it from there, but I'll give everything I can to improve what this group already has and play the biggest role that I can for the team.
Balogun has been welcomed well by the squad
Balogun also spoke about what sort of welcome he has received from the rest of the squad.
He said: "It's my first day [Wednesday] and I've just finished – I was really warmly received and it's a nice group.
"My first impressions were very positive, and I feel very comfortable within the group – they all made me feel welcome."
Brighton fans may not have to wait long to see Balogun in action for The Seagulls, with him hopefully getting some game time in Brighton's next friendly against AFC Wimbledon on Saturday.