Watford made a total of six signings this summer in their bid to maintain their status as an established Premier League side, entering their fourth consecutive season in the top-flight.
Despite numerous reports both at home and abroad, the Hornets were unable to secure the signature of Barcelona forward Paco Alcacer this summer.
Gracia unaware of Alcacer link
Speaking to the Spanish radio outlet Cadena Ser, the Watford boss stated that he neither confirm nor deny the rumour involving the Barcelona man.
"Honestly, I don't know," he said.
"I don't know the truth behind this because, in the end, we didn't sign a striker. I really don't know whether there was a true interest or not. I wasn't really worried about this because when I spoke to the club, I expressed what I think we needed (for the upcoming season) but I wasn't involved in daily negotiations with regards to these situations.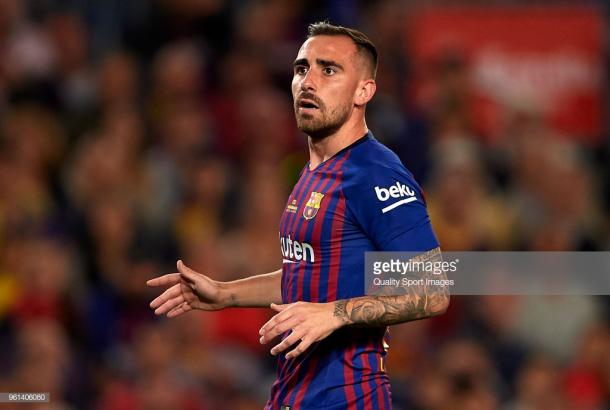 "With signings, my opinion is taken into consideration but the club decides the main part of the set-up of the squad."
Gracia also went on to say that a player of Alcacer's level "will always be welcomed" at Vicarage Road.
Deulofeu expected to return in two weeks
Gracia also delivered some encouraging news to Watford fans when he confirmed that summer signing Gerard Deulofeu should return to the first team within "a week or two".
The Spanish international missed the Hornets' 2-0 win over Brighton last weekend due to an abdominal problem, and he was ruled out for a month last season with a foot injury.
The Watford manager also praised the forward for his attitude and contribution to the side ever since joining on loan from the previous campaign.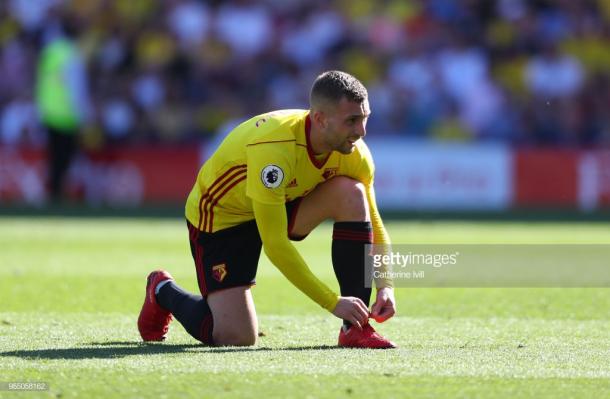 "From the first day, he has shown a commitment, an eagerness and will to triumph and fight," he said.
"He's looking to recover from an injury as soon as possible to try and fight for a place in the national team, to see if he can compete in a World Cup one day. He's made a great effort to recover from a complicated injury.
"Within a week or two, he'll be back with the first-team. When the club offered me the chance to keep him, I didn't doubt it for a single second. He played for some great clubs and possibly he hasn't taken the next step with them, but I'm confident that he'll achieve that with us."
Pre-season was beneficial
The Spaniard described the opportunity of enjoying a full pre-season at the club as a "great advantage".
"It gives me time to know the whole team and the competition," he said.
"We maintained the majority of the squad. I think we were the team that brought in the least amount of players but we continue competing with the same group of players from last year."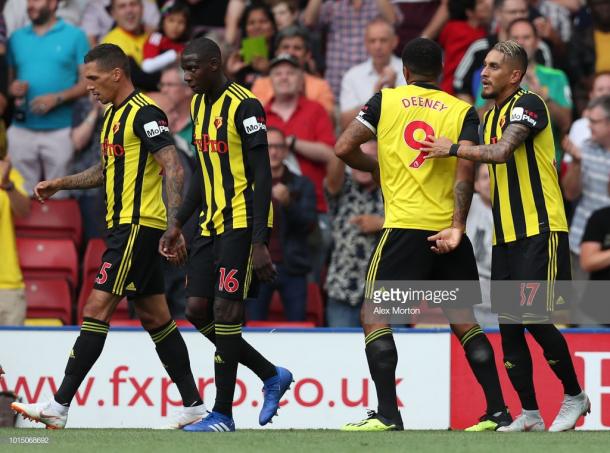 Gracia mentioned that although numerous clubs have spent big this summer, his side has an advantage as the players gelled together in pre-season and they won't need as much time to adapt.
The Watford boss also revealed that although he was an advocate for closing the transfer window before the start of the season, he feels that it's a "disadvantage" given that clubs from France and Spain can still purchase players.
Fringe players Stefano Okaka and Dimitri Foulquier have recently been linked with moves to Real Valladolid and Stade de Reims respectively.