After gaining promotion after the 2016-2017 season, Lille OSC stayed in the Division 1 Féminine and finished in a lofty spot at sixth. For Dominique Carlier, another sixth-placed finish will be welcomed by all at the club and that is what Lille will look to do this season.
Sarr looks to have another strong season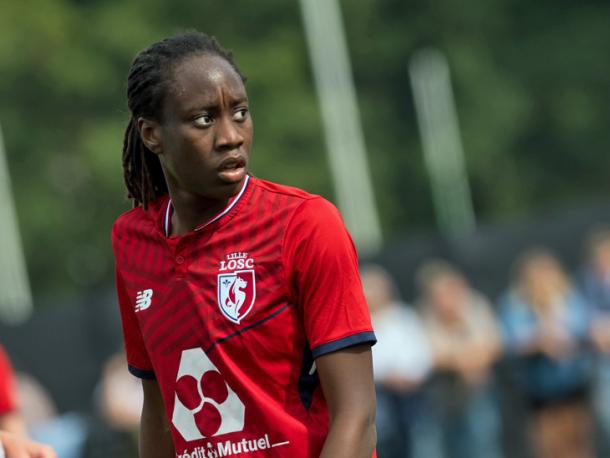 At the heart of Lille's performances last season was a nine-goal season by Ouleymata Sarr. The French national led the line well for Lille and her goals aided them to such a strong season. Another season like that, or better, would be what Sarr will be looking to emulate and there is no reason why she cannot do so again. Aiding Sarr up top will be Jane Coryn, who finished her 2017-2018 season with seven goals. If she and Sarr can combine well again this season, there is no reason why Lille cannot finish high up the table once again.
Although they conceded more goals than they would have wanted, the Lille backline led by Belgian international Maud Coutereels, put in some encouraging performances and will want to build on that this season.
Lille's transfer signings have bolstered their ranks
Just as other clubs around them in the Division 1 Féminine, Lille OSC have not been quiet in the transfer market. The club has looked to address key areas by bringing in Danielle Tolmais from ASJ Soyaux and Lina Boussaha from Paris Saint-Germain, and Morgane Nicoli has been loaned out by Montpellier HSC to Lille.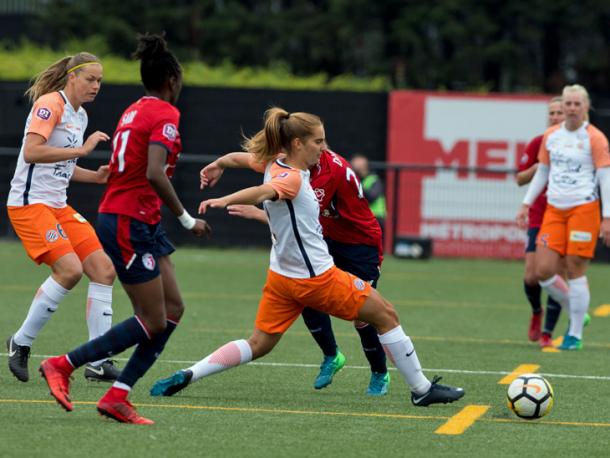 Tolmais is an experienced forward in the league while Boussaha may be young but has shown glimpses of talent in midfield for PSG. Nicoli will be the big addition for Lille based on their previous season. A porous backline needed to be resolved and bringing in Nicole could go a long way in doing so. If these transfers click early on with their new teammates, Lille will have a decent squad on their hands.
Predicted position: 6th
2017-2018 position: 6th