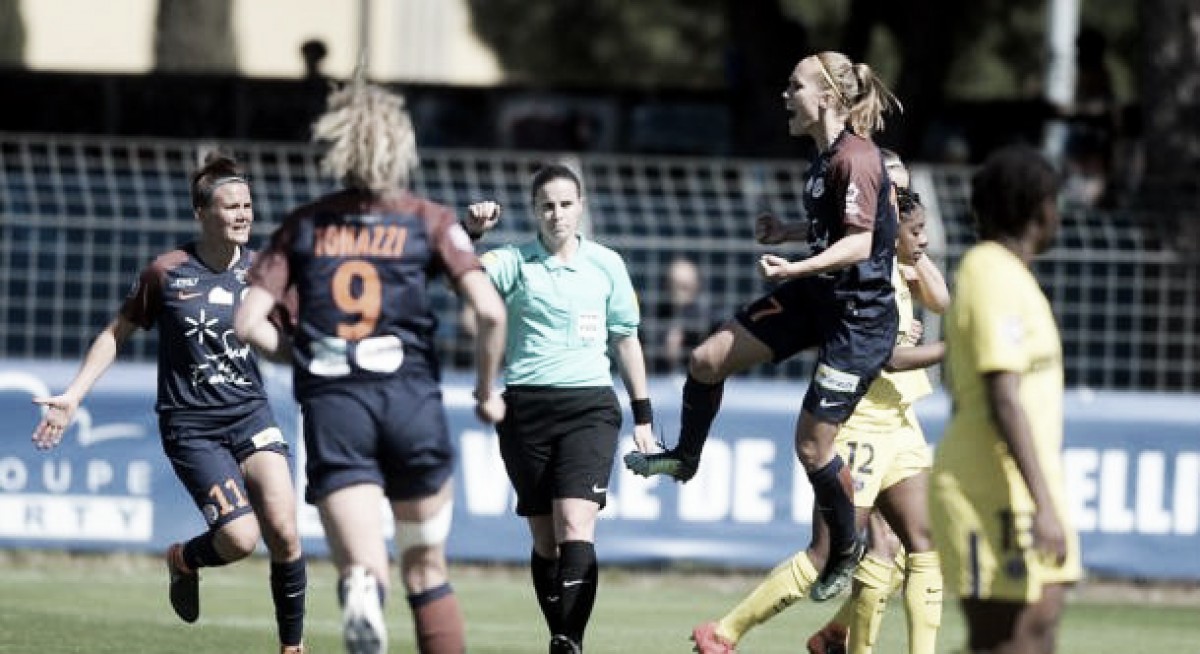 After upsetting the apple cart so to speak two seasons ago, Montpellier HSC know they have a tough task ahead of them to try and finish in the top two of the Division 1 Féminine once again.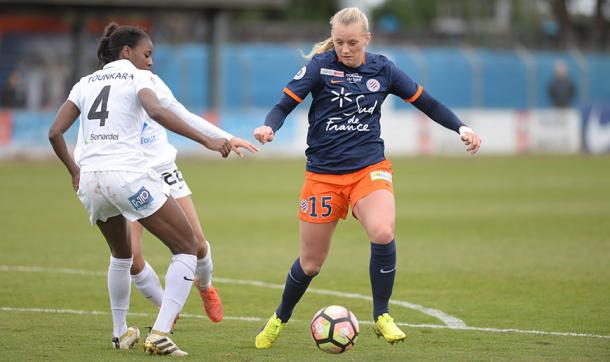 Montpellier look to Blackstenius and Gauvin
If anyone can lead Montpellier to that vaunted Champions League spot, it would be either Stina Blackstenius and Valerie Gauvin. With Sofia Jakobsson still finding her form again after her long-term injury, fellow Swedish international Blackstenius and Gauvin led the way for Montpellier. Blackstenius finished as the top goalscorer for the club by virtue of appearing in fewer matches than Gauvin. Both players found the back of the net 12 times and will want to improve on that total this season. If they, and Jakobsson, find their goal scoring form again this season, Montpellier could be just as dangerous as they were two seasons ago when they finished in second in the first division for the first time in over ten years.
At the other end of the pitch, Casey Murphy is proving to be a potentially excellent goalkeeper for Montpellier since moving to the club in the winter transfer window. She will have to battle for the starting job against Méline Gérard but it can only be a good thing for Montpellier to have such solid players in goal for them this season.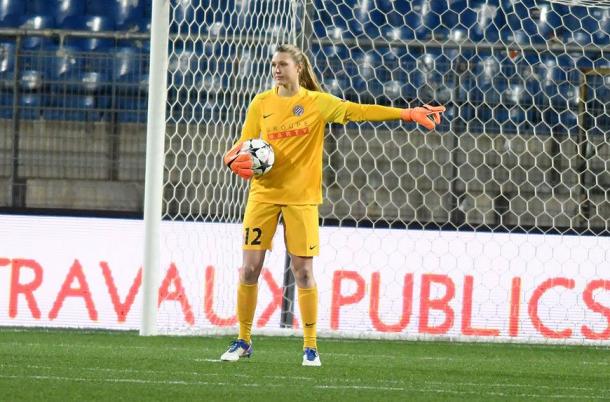 The quality may not be there for Montpellier to overtake the top two
When Montpellier finished above Paris Saint-Germain two seasons ago, no one could argue that on paper, there was not much difference between the two sides. Since then, PSG have improved and pushed ahead on Montpellier, making it harder for the club to finish above either PSG or Olympique Lyonnais.
The club have not made any major signings that would cause other teams to sit up and take notice, and that could prove to be their undoing. With the depth that both PSG and OL have in their ranks and especially now after their own transfer business this summer, unless the 'big two' have abysmal seasons by their standards, Montpellier will not be able to overtake either of them.
Predicted position: 3rd
2017-2018 position: 3rd