Paris Saint-Germain have toppled Olympique Lyonnais before in the Division 1 Féminine recently but it has always been a case of nearly for the Parisienne based club.
After coming so close for so many years, and receiving a boost of self-belief after beating their rivals to the Coupe de France Féminine last season, many feel that PSG could gain the title this year.
Veterans exit the club, new faces come in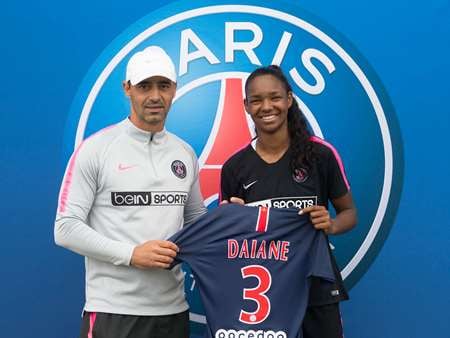 Last season saw a shift in Paris. Many of the more familiar names associated with PSG decided to retire from the game and those players needed to be replaced with younger, newer faces in the locker room. Sabrina Delannoy and Laure Boulleau, longtime stalwarts of the club retired from the game and Marie-Laure Delie moved on the newly promoted FC Metz.
Jennifer Hermoso also called time on her career in France and has returned to Spain to play for Atlético Madrid.
Such experience is not easy to replace but PSG have tried to make some headway in that regard this summer by bringing in Brazilian defender Daiane Limeira Santos Silva. Daiane had spent some time in Norway with Avaldsnes IL before joining PSG this summer.
Along with Daiane, the Parisiennes also brought in Chinese international Wang Shuang.
Wang Shuang is a rising star in the women's game and her 22 goals in 83 international appearances show that she has en eye for goal to go along with her creativity.
Katoto set to take center stage with Delie's departure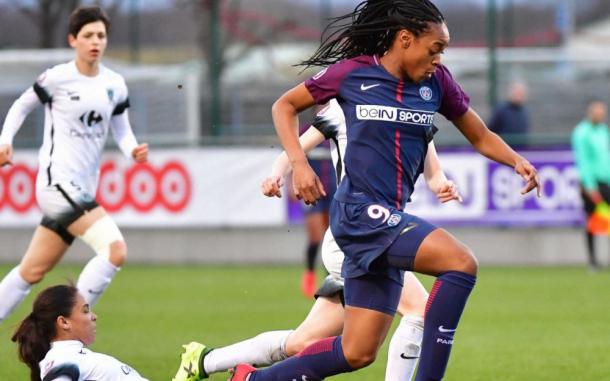 Marie-Laure Delie's departure from PSG also shows how much faith new manager Olivier Echouafni has in Marie-Antoinette Katoto.
The 19-year old striker was at the heart of a great season for PSG which saw them lift the Coupe de France Féminine a few months ago and Echouafni clearly believes that she is ready to fill the gap left by Delie.
Katoto scored 21 goals in 21 appearances last season and at only 19, is primed to make an even bigger impact for her club this season.
PSG will not be totally reliant on Katoto as Kadidiatou Diani has also proven to be a capable attacker for the team. She will, however, have to improve on her six-goal tally if PSG want to stay head of Olympique Lyonnais this season.
With all of this in mind, PSG may fall just short of their title goal this season as they might not have enough firepower to overcome the exploits of Ada Hegerberg and Eugénie Le Sommer.
Echouafni may undoubtedly bring in some new ideas for PSG but unless they find a way to not only slow down OL when they play them, but also make sure they do not slip up at any point in the season, they may have to settle for another second-place finish this season.
Predicted position: 2nd
2017-2018 position: 2nd