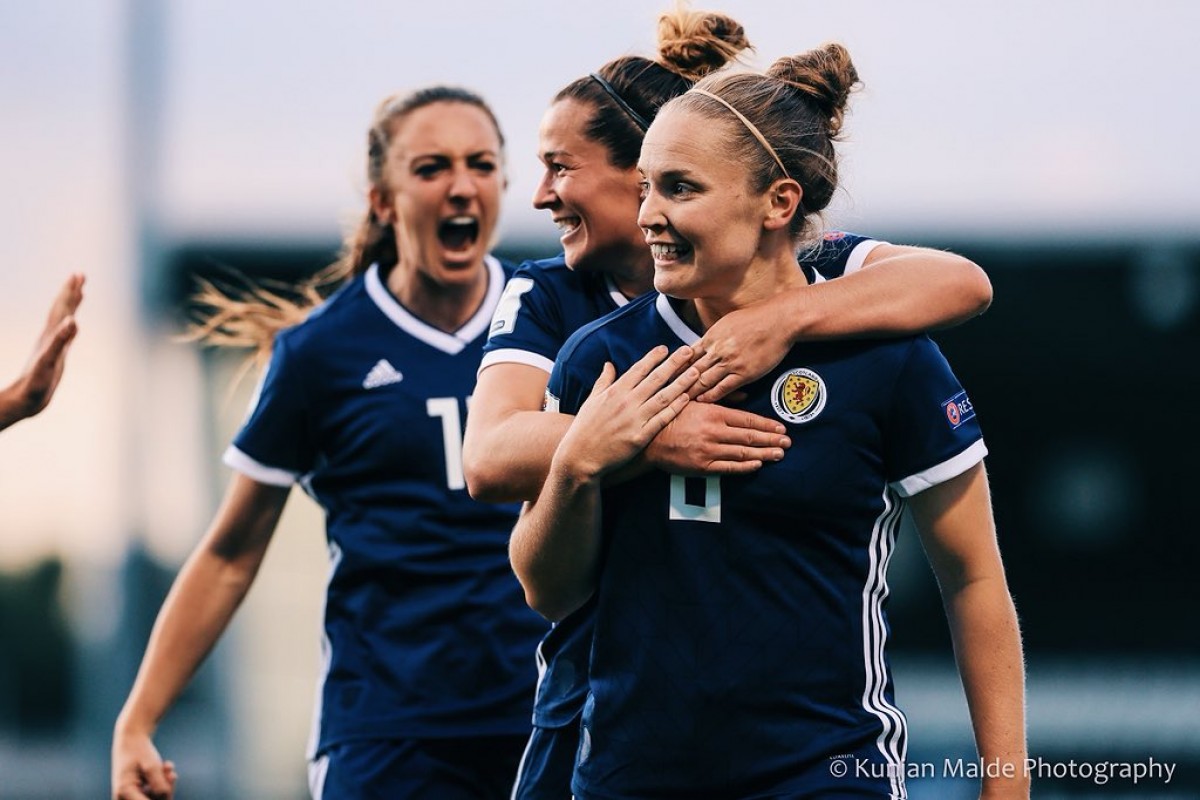 Kim Little scored the second goal of the game after only five minutes, giving Scotland the two-goal cushion that they needed to ensure that they would have matters in their own hands, as they sought an automatic qualification spot for the Women's World Cup 2019 in France.
However, Switzerland got one back on the Scots, as the game finished 2-1, meaning the visitors still occupied top spot in the group.
Taking the positives
The attacking midfielder was still positive after the game and offered a view on how she thought the team had played.
"We're feeling generally good I think, a great performance from us, in terms of how we played we were aggressive, I think some of our play was great, in terms of how we moved the ball and the first two goals were great team goals," Little said.
Another goal would have made qualification even tighter with Switzerland, instead, Scotland had to settle for a win by just a one goal margin.
"Obviously, we didn't get that extra goal that we needed, but we've now put a lot of pressure on Switzerland going into the Poland game on Tuesday," she commented.
Little added: "I think we were a lot more aggressive in our press than maybe we've been in some of the other games early on and we managed the game well, we were also quite direct which we've talked about so I think we did, within reason, you can't get it always exactly the way you want it, but I think overall we did what we wanted to do."
Still work to do
Next up for Scotland is a trip to Albania for their last World Cup qualifier game, where they will need maximum points and a few goals, as well as the other results to go their way, but Little remains upbeat.
"Albania in an away game in the qualifiers, it's obviously tough to travel on Saturday and play on Tuesday, so we just need to be positive I think, we'll go for it and hopefully score a lot of goals."
Little was happy with her goal that displayed her brilliant skillset and technique.
"It was nice, intricate passing and combination play. You want to play that kind of football for people watching and that's something we've taken into our game here, and we have players who are naturally able to do that, with Erin [Cuthbert], myself, Caroline [Weir]. It's nice to be able to do that."
The team got to play in front of a crowd of 4,098 people, a record attendance for the Scottish women's national team.
"They were fantastic, and you could definitely feel that on the pitch. And again, like I said, in terms of forms it's a step forward, in terms of the fans and the atmosphere and how many came out and supported us is another step forward for us, for the nation," Little concluded.