Value for money in football is seemingly dead. Yet as Romelu Lukaku missed his fifth or sixth clear-cut chance of the season for Manchester United, the club's supporters were left questioning whether any other side in the world would have spent near £90 million on the Belgian striker.
Lukaku is a fine player and a great strike. His hold-up play since joining Man United two seasons ago has vastly improved since an atrocious display in the Manchester derby surely spurred him on to focus on that part of his game. His pressing of the left centre-back and left-back opens up space for the United forwards behind him. His shot is powerful, often accurate and he scores goals freely.
Lukaku is spurning chances regularly
But Lukaku cannot be fully relied upon. He seems averse to early finishes when one-on-one with the goalkeeper. Too often, the space Lukaku should be occupying just on the edge of the six-yard box is vacant. The 25-year-old is caught offside unnecessarily. His heading is merciful, spurning the biggest chances for United.
Lukaku should have hit double figures for the season by now for United, whether the chances he has missed have been one-on-ones, headers or something else. He is a great striker, but not yet an elite-level striker. His goalscoring record from a young player is phenomenal, and he overtook Didier Drogba's all-time total in the Premier League recently at a far younger age. Game-by-game, though, Lukaku is showing that he is not Sergio Aguero or Harry Kane.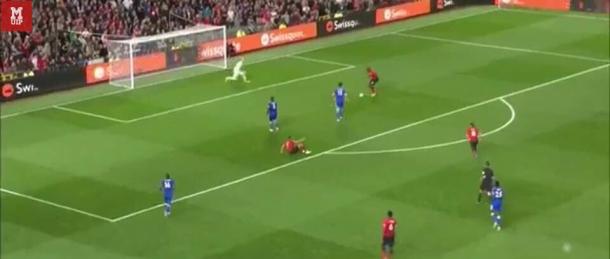 Manager Jose Mourinho has frequently lambasted his side's inability to kill games off. That can be blamed on the tactics employed by the Portuguese. He insists his attackers are 'free' to play but, as said more often in politics, "total freedom is anarchy". United's attackers are shackled by their own freedom, without the structure to break side's down properly, the Reds don't create enough chances.
Finishing is a problem for United
Now, though, it's becoming evident that finishing is also a problem. Lukaku has missed key chances in all of United's negative results this season. Against Derby, it was both a one-on-one against Scott Carson after Richard Keogh had allowed the striker to pounce on a loose ball, and a header from six yards.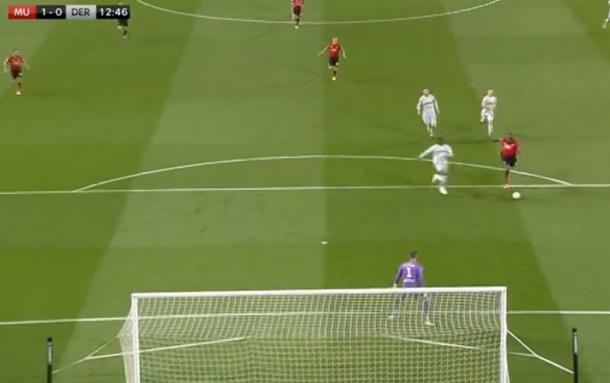 There was an open goal from a not-so-difficult angle against Tottenham Hotspur, a one-on-one against Leicester City at 2-0 to make it more comfortable, a score-able chance against Brighton & Hove Albion at 0-0, a game which United started in a reasonable fashion before capitulating.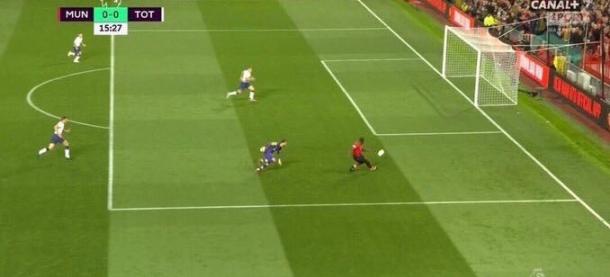 Reds cannot kill games off
United have so many issues clouding over their start to the season. Six games in, it feels like one conclusion is inevitable already, and it's not a happy one. Hope has departed Old Trafford already and acceptance of a gloomy season has kicked in. Lukaku is not the major issue, and his finishing is probably not even in the top three concerns right now. But it has to improve if Lukaku is to shift from a 20-goal a season Everton striker playing in a United shirt to become a 30-goal a season title-winning striker for Manchester United.