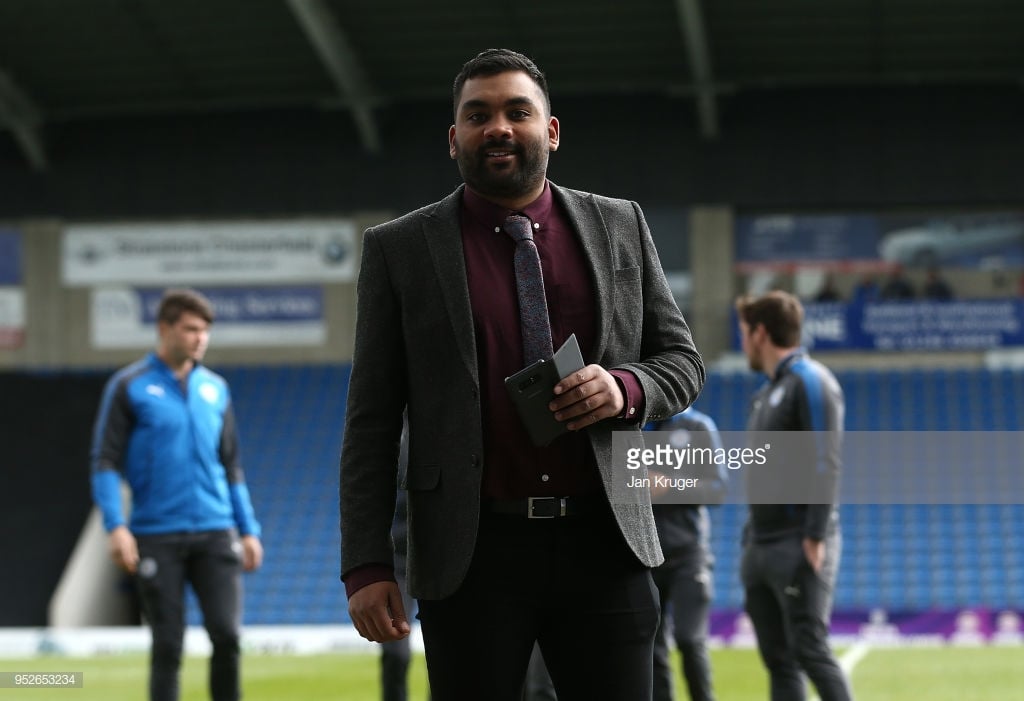 Following their loss to Sheffield United we spoke to Leicester City boss Jonathan Morgan about the defeat as well as his bigger picture for the team.
Inconsistency
After an emotional week for all of Leicester with the passing of Vichai Srivaddhanaprabha, the Foxes returned to league action against Sheffield United, the team having had little time to prepare for their Women's Championship clash.
Clearly off of the pace on the pitch, there was little conviction about the visitors as they held the Blades back, the defence working overtime to limit clear-cut chances for the hopeful hosts. The match decided late as a Bex Rayner effort deflected beyond Demi Lambourne.
Even brushing the performance off as an outlier given the build-up to the match and relative lack of sharp and readiness, the Foxes have struggled to put the results together, inconsistency their biggest issue so far this term.
"That's the story of our season. I've said to the girls we're still waiting for that one game when we really destroy a team but I think that's because we're young - the average age of our team is still about 19. We brought in quite a number of girls for the season and they're still gelling, but consistency isn't getting there at the moment in time and that's something we've got to look at and work on."
With a strong team that can be a force to be reckoned with when they get things right, the team was considerably off of the pace in Sheffield. Morgan's game-plan fell flat and Melissa Johnson was left in no mans land, seeing little of the ball and unable to have the devastating effect that she's capable of.
"We anticipated that Sheffield were going to be compact and push high and we knew they were going to play forward in the transition very quickly but we wanted to overload the midfield with our striker but it didn't really come out the way it should have and that's down to some of our players not playing as they should have. But again, credit to Sheffield who stuck to their game plan, worked hard."
Learning curve
Having already played each other this year, with Leicester the victors, the coach concedes that there is a touch of frustration to lose to a team that they've beaten before but accepts that that's just football.
"Every game is a different game isn't it? We come again in the Continental Cup and it's going to be a different game. At this level, every team is capable of doing their business and that's what so good about it, that's why it was so hard. Today it was Sheffield's day next time hopefully it will be ours."
With not just a young squad that are learning all the time but a coach who admits, each match brings about its own lessons that he's keen to learn from, the plan he has for the Foxes is about steady growth.
"It's about getting better, we still hold hopes that we want to finish in the top four and we have a good enough squad to do that. We want to build for next year but I've got a two to three year project in my head, the exposure these young girls are getting at the minute is still fantastic… I just think we need to be more clinical in the final third and we'll be fine."