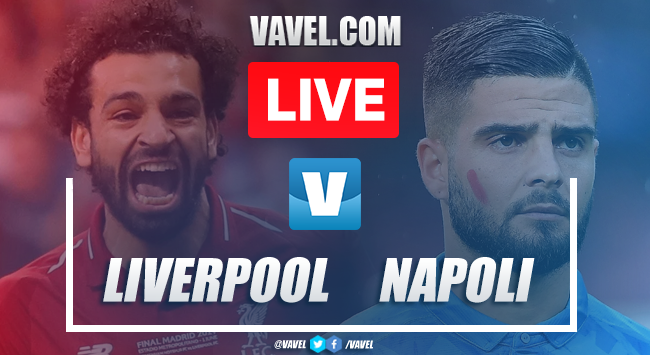 Thanks for joining us!
Full-time: Liverpool 0-3 Napoli
Confirmation of Napoli's half-time changes
GOAL!
We're underway for the second half!
Elsewhere in football
Half-time: Liverpool 0-2 Napoli
GOAL!
GOAL!
We're underway!
The teams are out
This is your five minute warning
Klopp confirms in pre-match interview that Elliott is 'likely' to play
Today's venue - Murrayfield Stadium
The managers are all smiles ahead of the game
Team news: Napoli
Team news: Liverpool
Elsewhere in the sporting world
New Signing!
How to watch Liverpool vs Napoli: Live TV and Stream
VAVEL Match Preview
Napoli team news
Liverpool team news
Regular foes
Napoli's preseason
Liverpool's preseason
Murrayfield Stadium
Welcome