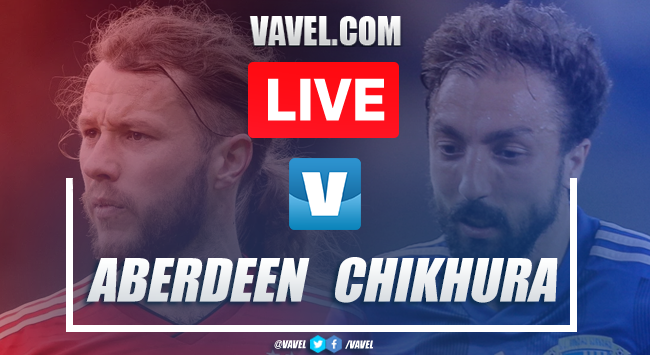 Good night
Full-time: Aberdeen 5 (6) - (1) 0 Chikura
Standing ovation for Cosgrove
GOAL!!!! Mr Europa League!
Man of the match?
There have been several impressive individual performances tonight...
FOUR assists
Great GOAL and great sub!
Cosgrove wants three
GOAL!!! Next stop Croatia
Funso Ojo
Chikhura changes
Talking of inconsistent
Positive on social
Nearly!
Kick-off
Consistency
Half-time
Aberdeen want more
GOAL!!! 3-1 Aberdeen on aggregate
On fire!
GOAL!!! Aberdeen lead 2-1 on aggregate
End to end
Kick-off
They've done it before
A long way from home
Here is the Chikhura eleven
Change in the commentary box
This time, last year
Aberdeen team news - the breakdown
Aberdeen team news vs Chikhura Sachkere
Nerves and anxiety
How to watch Aberdeen vs Chikhura Sachkere live TV and Stream
Chikhura Sachkere forward Giorgi Koripadze
A lot of injuries
Today's favorite
Not convincing first leg
Kickoff time